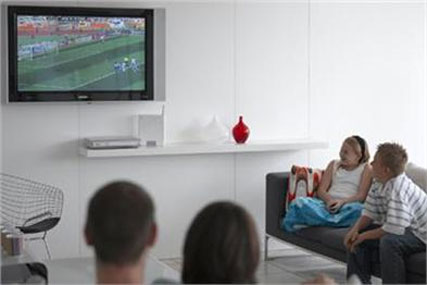 Project Canvas is a joint venture between the BBC and six other partners – Arqiva, BT, Channel 4, Five, ITV and Talk Talk - to develop and promote a common standard that will allow viewers with a broadband connection to watch on-demand services and other internet content as well as ordinary TV content, all through their television sets.
BBC Trustee and chair of the Trust's strategic approvals committee, Diane Coyle, said: "The Trust has concluded that Project Canvas will deliver significant public value for licence fee payers - people with a broadband connection will be able to access a wide range of on-demand content including BBC iPlayer, free of charge, through their TV sets.

"We have however applied a number of conditions to the BBC's involvement in the venture in recognition of the potential impacts on the market if Canvas is successful."
The conditions include obliging Project Canvas and the partners to engage with the industry on technical specifications of set-top boxes. The specification must be published within 20 days from today.

In addition, users must always be able to access free-to-air content, though they may be charged for additional pay services that third parties might choose to provide via the Canvas platform, for example video-on-demand services, as well as the broadband subscription fees.
The BBC's involvement must not exceed the BBC executive's estimated costs by more than 20% over a five-year period.
Figures supplied by the BBC in November last year showed the BBC expects the service to run up costs of £115.6m in its first four years of operation that would have been spilt proportionately between its partners.

However, the budget will be revised in the next few weeks due to the project evolving over the past few months with new partners such as Arqiva coming on board.

Entry controls in terms of technical and content standards will be minimal for content providers and ISPs. Listings on the electronic programme guide must be awarded in a fair and non-discriminatory manner; while the quality of standards for ISPs delivering Canvas will be set at a minimum level and applied in a fair way.

Project Canvas, the holding name for the service, passed a check by the Office of Fair Trading (OFT) in May after it said it did not qualify for investigation under the merger provisions of the Enterprise Act 2002.