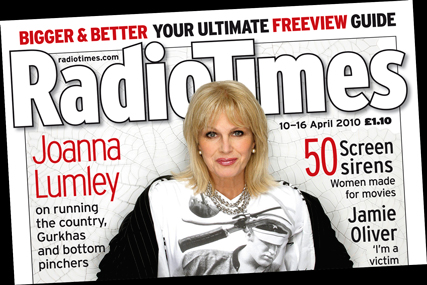 BBC Magazines has today confirmed it is actively seeking a "partnership" with another company to enable its portfolio of brands to meet their potential.

The corporation could not reveal the exact nature of a potential tie-up and said it is still not known if any deal would involve a sale or licensing of any titles.

Peter Phippen, managing director of BBC Magazines, notified staff of the potential tie-up in an email last Friday, stating the division hopes to enter into preliminary conversations with interested companies in the coming weeks.

He said an agreement would only go-ahead if an appropriate partner who understands the BBC's values and brands is found and that that any deal would have to deliver value back to the BBC.

A BBC spokesman today added: "BBC Magazines hopes to hold preliminary conversations with interested companies in the coming weeks.

"We have outline support from the BBC Trust for us to now test the water, but we would still need Trust approval on any eventual partnership."

Other titles in BBC Magazines' portfolio include Good Food, Gardeners World and Lonely Planet, along with teen and pre-school titles such as Top of the Pops and Doctor Who Adventures.

Last month, the future role magazines will play in BBC Worldwide appeared to be sidelined by BBC director general Mark Thompson when he announced that he was backing "digital rather than in print".

Thompson said: "In the future, Worldwide will focus in particular on international, as opposed to UK, business development, on evolution rather than merger and acquisition, and over time will move away from exploitation in physical media like magazines."

His comments came on the day the BBC executive published a strategic review into the future of the BBC and controversially proposed to cut the digital stations 6 Music and Asian Network, and slash the online budget by a quarter.

BBC Worldwide was not included in the review, but the division is currently conducting its own review process which is expected to be completed within the next four to six weeks.

The BBC's internal newspaper Ariel has also previously speculated that the corporation could still retain the "editorial heart" of the magazines if they were disposed of.