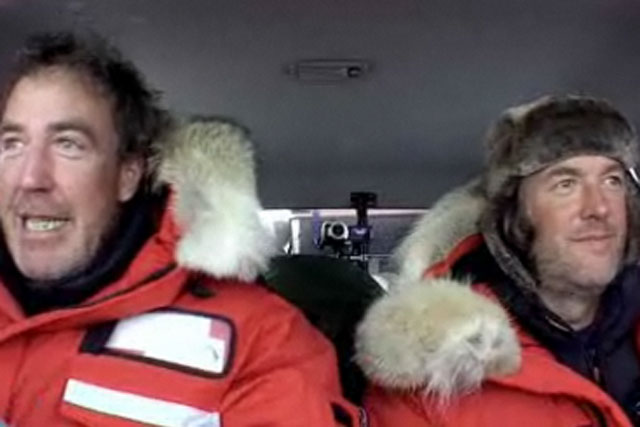 BBC Worldwide has launched the Facebook VoD app with the 'Polar Special' episode. It is available to watch from the 'Top Gear' Facebook page at the price of 15 Facebook Credits, the equivalent of 93p.
The episode is available for fans in Europe, the US, Australia, Canada and New Zealand.
BBC Worldwide will be offering the 'US Road Trip' episode to rent later this month, followed by the 'Vietnam Road' episode in September.
The launch follows a tie-up between BBC Worldwide and Facebook last month to rent classic 'Doctor Who' episodes via the show's Facebook page.
At the time, John Smith, chief executive at BBC Worldwide, said the division was looking to work alongside Facebook and other platforms, with the aim of "fostering innovation".
Facebook has signalled that it is seeking new partnerships with broadcasters to provide them with the tools to reach its 750 million users worldwide, and engage with their content in new ways.
A recent example is Facebook's tie-up with Channel 5 to use Mobile Interactive Group's interactive broadcast platform to enable viewers of this year's 'Big Brother' to purchase and cast votes for the contestants they want to leave the house, via its Facebook page.
It also recently struck a deal with Channel 4, to stream behind-the-scenes footage from 'T4 on the Beach' exclusively on Facebook in July.
In March Warner Brothers become the first major studio to launch an online film rental service on Facebook.
Yesterday (22 August), Miramax launched a Facebook movie app, the Miramax experience, with 20 titles to rent in the US and 10 titles to rent in the UK, from its Facebook page.