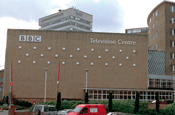 The Trust, which met this week, is expected to give the thumbs up to proposals involving BBC Worldwide, which will run the website as a commercial operation, returning a proportion of profits from the site to the public service broadcasting arm of the BBC in return for use of its news content.
Controversy has surrounded BBC Worldwide's proposals to take advertising on the site after an outcry from commercial rivals and senior figures at the BBC raised concerns that the launch would be damaging to the credibility of BBC News.
The BBC Trust has already delayed its decision when it asked senior management at BBC Worldwide to provide more detail on editorial content and potential advertising revenues for BBC.com. Sources indicated that there were now no outstanding issues with the Trust.