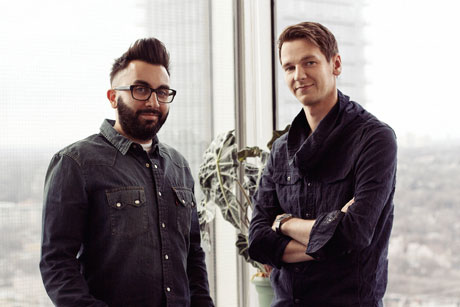 The pair join from BBDO Toronto, where they held the same roles. At O&M, they will focus on the global client Philips, which the agency picked up last year.
Donaghey and Joakim have won multiple Lions for their FedEx and Skittles work, including two golds and a bronze in 2011 and a bronze for their Skittles "touch the untouchable" campaign in 2012.
Gerry Human, the executive creative director at O&M, said: "Mike and Chris are an energetic and hungry team who have proven they can produce world-class ideas, so I have no doubt they will make a great contribution."
Donaghey and Joakim added: "We're excited to be joining Gerry's team. We've built our careers on producing award-winning work, and the chance to continue doing that in the greatest city in the world is an opportunity we couldn't pass up."