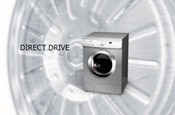 DDB, which was contending for the mobile phone business, was eliminated this morning.
The news brings to an end a ten-week pitch process that originally involved TBWA\Worldwide, Publicis Worldwide and Saatchi & Saatchi, which later pulled out owing to a conflict with Sony Ericcson.
The electronics giant is also scheduled to call a review of its pan-European media account out of Starcom.
Neither LG nor BBH could be reached for comment.