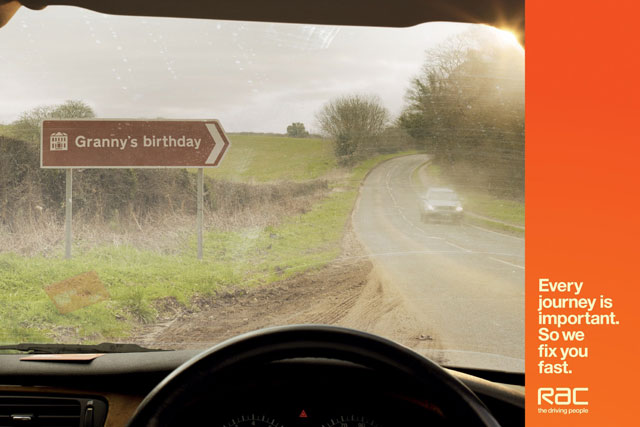 BBH beat the incumbent, Rapier, and Grey, Rainey Kelly Campbell Roalfe/Y&R and Saatchi & Saatchi.
The original review, which kicked off in April, had an initial procurement focus, according to sources. In the early stages, it was run by the interim marketing director, Lysa Hardy, and was part of a wider review of suppliers called by the private equity company The Carlyle Group, which acquired RAC last year.
RAC's pitch was rebooted by the chief marketing officer, John Orriss, who stepped in to lead the process at the beginning of July, soon after arriving at the company.
BBH will produce integrated activity across media including TV, print, radio, direct marketing and online. ZenithOptimedia will continue to handle media.
Rapier had worked on the RAC digital and direct marketing business since May 2011 and then added the advertising account in July 2011.
Orriss, a former News International sales director, said: "The creativity and strategic thinking that BBH has delivered so far shows me we have the right partner for the future. Together, we will deliver effective, innovative and quality communication."
Ben Fennell, the chief executive of BBH London, said: "We are thrilled with this appointment and greatly looking forward to creating the kind of work that this iconic British brand deserves."