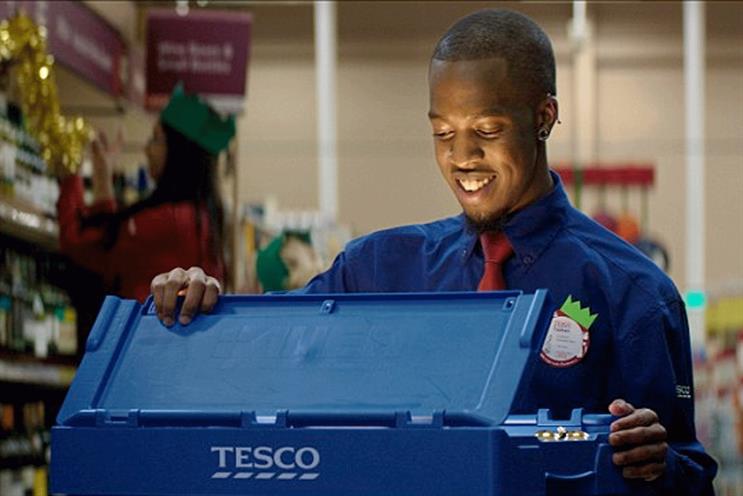 Neil Munn, BBH's global chief executive officer since August 2014, told Campaign that his agency has been hired by Tesco to work across all of its marketing tasks to improve the customer journey, adding that the retailer wants "a much more coherent expression of the Tesco brand".
He said: "Tesco is probably the most high profile business in the UK at the moment and BBH is happy to be under the spotlight, too. It's a big day for the agency."
BBH will handle Tesco's above-the-line, digital and direct advertising. 7Seconds, the direct advertising joint venture that BBH set up to help service the agency's British Airways account, will also work on the account.
Munn told Campaign that he began discussions with Tesco's chief executive, Dave Lewis, at the end of last year.
He said: "It's all happened in a short space of time. Dave and I started conversations just before Christmas. But the ground work has been done across a much longer time period, I don't mean specifically for Tesco, but the stuff we have done for top brands, which is the reason they wanted to work with us.
"They really want to buy what we want to sell - strategy and delivery across all parts of the business. Also, I've known Dave a long time, I worked with him before at Unilever."
BBH is splitting with existing client Waitrose in order to take on the Tesco brief. The agency has agreed a three-month notice period with the high-end supermarket.
Munn said: "We are very proud of that relationship [with Waitrose] but Tesco is so significant that we felt it was the best decision for the agency going forward."
Tesco previously used Wieden & Kennedy London for its advertising. Neil Christie, W&K's managing director, told Campaign that he did not expect to have to make any redundancies as a result of the loss.