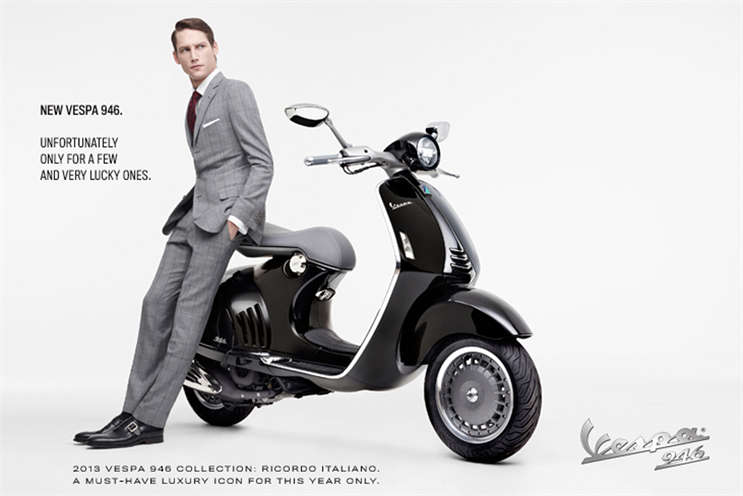 The business will be hand­led by BBH's London office. The agency will be responsible for developing a new brand positioning that draws on Vespa's heritage but appeals to a new audience.
The campaign, which is due to break later this year to coincide with the launch of the new Vespa Primavera, will run across the brand's key markets in Europe, the US and Asia.
Davide Zanolini, the group marketing and communication director at Piaggio, the maker of Vespa, said: "BBH is the perfect partner to support the global growth of the Vespa brand as a modern icon of the best Italian style and technology."