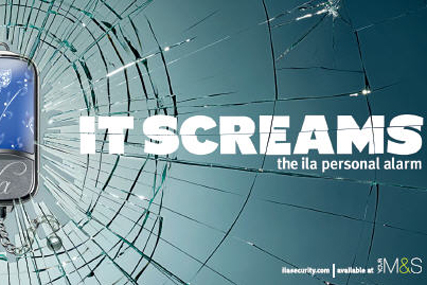 The personal alarm, which looks like a mobile phone and emits a female scream instead of the classic alarm sound, was floated as Ila Security on Friday, following a reverse takeover of Baylon Holdings.
BBH launched Zag in 2006 in a bid to develop new revenue streams over and above traditional advertising.
The business then put two products on the market in October 2008. One was the rape alarm, which is stocked in Marks & Spencer, and the other a selection of vegetarian ready-meals, called Pick Me that are available in more than 1,000 Tesco stores.
The agency is now preparing to launch five more versions of the alarm later in the year, including Ila Sport, Ila Hook and Ila Leash.