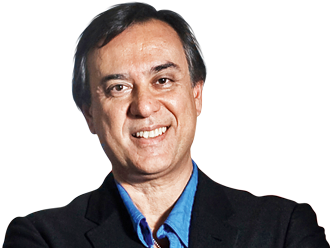 Alexandre Gama, the global chief creative officer at Bartle Bogle Hegarty, is stepping down from the post to focus on Neogama in Brazil.
He said that the move will allow him to "be more in line with my original professional profile as an entrepreneur and creative generalist."
Gama took on the global role at BBH from John Hegarty in 2012 to help BBH and Neogama when it was bought by Publicis Groupe.
He said, "In that occasion it was important to all parts — sellers, buyer and clients — to have one of the founders of the two companies remaining directly involved with the operation holding an executive role in order to clearly demonstrate commitment, confidence and trust in the post-selling future.
"This transition and its contractual mechanisms such as the earn-out period with respective obligations and rights have entered a new phase and there's no more need for me to keep the role of coordinating the creative leaders of the seven BBH offices.
"For the same reasons, I declined the offered position of chairman of the BBH Group, since it would require a great deal of involvement in coordination matters mainly."
A spokeswoman for BBH said a succession plan was in place, but would not comment further.
Publicis Groupe CEO Maurice Lévy added, "Neogama was part of Bcom3 when we acquired them in 2003. Since then I have always been impressed by Ale's very peculiar talent, being both a great creative and an entrepreneur.
"Neogama will be part of Publicis Communications in Brazil, and I am convinced that its contribution to our growth and reputation will be stellar."
This article first appeared on campaignlive.co.uk.