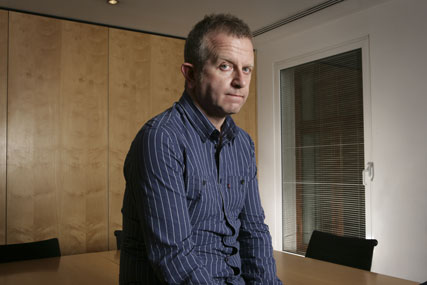 Kolbusz joins from Goodby, Silverstein & Partners in San Francisco, where he has been a creative director since 2007. He worked across accounts such as Denny's, Nintendo and Haagen-Dazs, and began his advertising career at Mother London, where he worked on the Orange business.
Kolbusz has won D&AD awards for his Orange Gold Spots and a D&AD Pencil in 2006 for Orange "dance".
Marques has been the executive creative director of Publicis Modem for almost two years. He joined Publicis Modem after stints at Wieden & Kennedy London, where he was the interactive creative director, and R/GA, where he was a creative director on the Nike account.
During his career, Marques has produced award-winning work for clients such as Nokia, Nike, Honda, NSPCC, Sky News and LG.
Nick Gill, BBH's executive creative director, said: "I'm delighted David is joining us. He'll be a fantastic addition to the agency, both creatively and culturally. He writes plays, runs marathons and likes the punk band Wire. That makes him a Renaissance man in my book. Pablo is a big thinker and a big personality, with exactly the kind of passion and drive we need to take our creative product to new and exciting places."