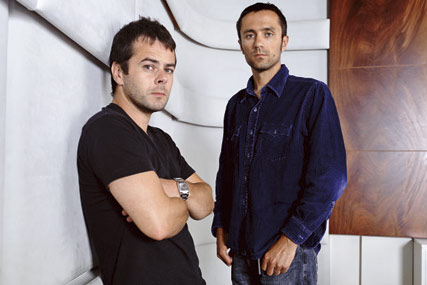 Joining from Beattie McGuinness Bungay, Heartfield and Doman will now run a number of accounts, to be decided after a planned creative reshuffle at the agency.
The pair will also be part of BBH's Creative Leadership Team, a group of board-level creatives who set out the agency's creative vision.
Heartfield and Doman's future at BMB has been in question since the agency hired Wieden & Kennedy's Ben Walker and Matt Gooden to run the creative department.
Nick Gill, the executive creative director at BBH, said: "We've been looking to up the ante creatively for some time and, after speaking to a num­ber of heavyweight teams, Matt and Ian came forward.
"Even though we've been actively looking at new ways of producing creative work, traditional advertising is still exceptionally important and Ian and Matt are the best in this field."
The team, who were Campaign Faces to Watch in 2004, first paired up at Buckinghamshire College in the 90s. They launched their careers at Ogilvy & Mather, before moving to MCBD and then to Abbott Mead Vickers BBDO.
In 2006, a week after winning the Grand Prix for "noitulove" for AMV, the pair moved to Fallon. They transferred to BMB a year later.