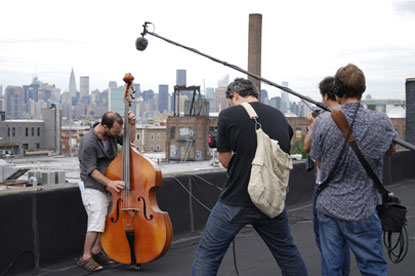 Of the UK agencies, DDB London won a Gold for Volkswagen's "dog" and a Bronze for Volkswagen's "enjoy the everyday"; BBH London won a Gold for Mentos' "kiss cam" and a Gold for Barnardos' "break the cycle"; and Leo Burnett London took home a Gold for Shelter's "house of cards".

Mark Waites, the chairman of the International ANDY Awards and Mother London's creative director and founding partner, said: "It's become very clear that new thinking in new media has replaced traditional 'advertising' executions.

"Clients and their agencies are becoming adept at embracing unusual approaches, concepts and mediums to transport their creative vision into work that makes viewers take notice and respond.

"Reaching consumers any place and any time has become a given but the most creatively open minds are setting their advertising apart, formulating unexpected ideas that are accessible to the audience"

The winners of the 45th annual ANDY Awards, facilitated by The ADVERTISING Club of NY, were announced in New York at 6pm local time.