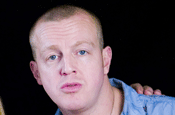 Zag, the brand invention arm launched by BBH in April 2006 and headed by Neil Munn, the former Unilever brand director, is in talks with the group about forming a joint venture partnership.
The BBH venture is understood to be in early negotiations, but sources suggest that it will be a non-traditional advertising enterprise based around branded content, cultural trends, music and sport.
Amos and Andreas Neumann, the Gum founders, are involved along with Garland, Mark Cadogan, who until recently was the head of strategic brand partnerships at Xbox EMEA and Malcolm Crease, a marketer who specialises in sports and entertainment.
Crease has also recently launched Global Digital Content Labs, a sports marketing company.
Amos and Neumann left Saatchis in June this year to set up their own branded content company with hedge fund backing. Since then, they have continued to work on projects with Gum on an ad-hoc basis.