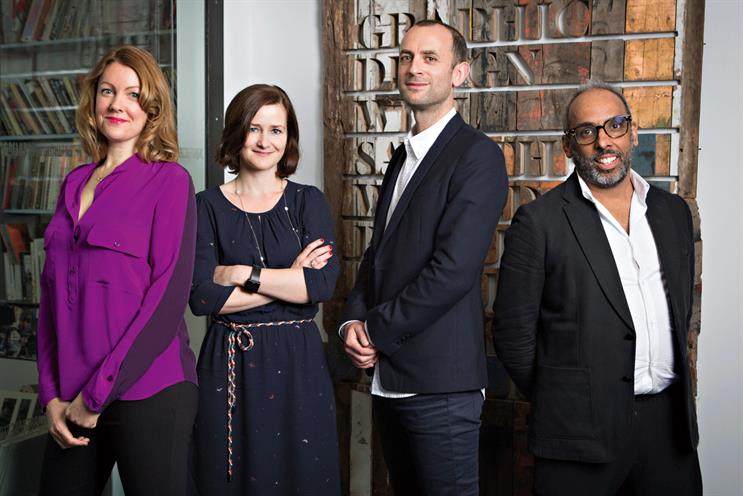 Pay, previously the managing partner, head of creative development, will join Mel Exon, the managing director, and the joint chief strategy officers, Jason Gonsalves and Jonathan Bottomley, on a new senior management team. They will focus on the day-to-day running of the agency.
Ben Fennell, BBH's chief executive, and Nick Gill, the executive creative director, will continue to focus on senior clients and on diversifying the agency's offering.
Fennell said: "This management team has a highly complementary set of skills, but a completely aligned vision for BBH.
"Mel, Caroline, Jason and Jonathan are all outstanding individual leaders. I am excited to see what they will achieve as a team."
Pay joined BBH in January as a managing partner. She leads the global Baileys account and will launch a worldwide campaign for the brand this month. She also oversees the Google and Refuge businesses, and recently persuaded ITV's Loose Women to run a domestic violence special in aid of the charity.
Pay had previously worked at BBH from 2005 to 2007, when she was the creative director on Levi's.
The agency has this year launched a sports business led by Lawrence Dallaglio and Ewan Paterson and a CRM division in partnership with Warren Moore and Simon Hall.
BBH is planning to open a high-volume, high-speed video-production business in the new year.