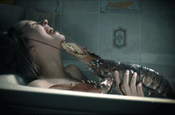 The agency will now handle all of the brewer's advertising duties inside the UK market. The Red Brick Road will remain on the global Heineken roster.

BBH forced its way on to the global roster in November last year, when it was briefed to bring all of Heineken's global marketing activity, including its main beer brand and football sponsorship, under one global idea and tagline.

Heineken had asked the agency to submit creative work for a paid-for brief. It is thought that The Red Brick Road and Wieden & Kennedy Amsterdam, Heineken's oth-er global roster agencies, were also asked to submit work.

The Red Brick Road won its place on the global Heineken account in July 2006, seven months after the agency's launch, following a final pitch against StrawberryFrog - the incumbent on the business.

The agency's most recent work for the brewer was the launch of a digital and mobile-based responsible drinking campaign in November 2008 called "know the signs".

The work attempted to encourage better drinking habits among irresponsible drinkers.

Its most recent UK TV campaign for Heineken broke in May and featured a foreign businessman embracing his awkward English counterpart. The ad followed "lobster" from the previous year.

In July 2008, MediaVest picked up the UK media account for the brand following its acquisition of Scottish & Newcastle as part of a consortium with Carlsberg.

BBH declined to comment and Heineken had not responded to calls as Campaign went to press.