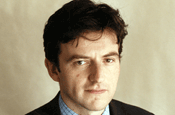 The closure was prompted by Unilever's decision to ?centralise its operations into Singapore.

BBH's Tokyo office opened in 2005 to support the launch of Axe in Japan, and has since provided a regional service for BBH's global clients, although it does not have any local accounts.

The agency is currently in consultation with staff in Japan, but it plans to cut back numbers from 12 to three or four, excluding freelancers.

"It will keep a small number of staff in Tokyo, although it will not be a functioning office.

BBH Tokyo's portfolio ?will move into the Singapore office, which has been the agency's lead Asian outpost since its launch in 1998.

BBH plans to open a Mumbai office in the last quarter of this year. It already has offices in Shanghai, New York, São Paulo and Singapore.

Gwyn Jones, BBH's group chief operating officer, said: "Obviously, we'd hoped not ?to have to do this, but it is a simple reflection of the way our clients are restructuring their business in Asia.

"The plan now is to upweight our presence in Singapore and be on the ground in Mumbai."