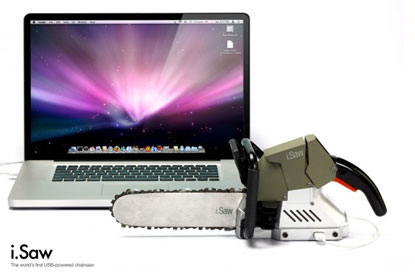 Creative team, Noel Yeo and Shawn Loo, created the iSaw product as a physical realisation of the campaign via which to communicate the message that printing unnecessarily kills trees.

The creation itself is actually a spoof, which drives people to a false product website where the chainsaw can be 'pre-ordered'.

Users then receive a message stating that pre-ordering is no longer available with a link to another site which reveals the spoof and offers users the chance to download Papercut, a free sound effect app.
Once downloaded, Papercut will produce a chainsaw sound effect whenever the printer function is activated on a computer.

The application reminds people that every time they print something, another tree is being cut down to supply more paper.