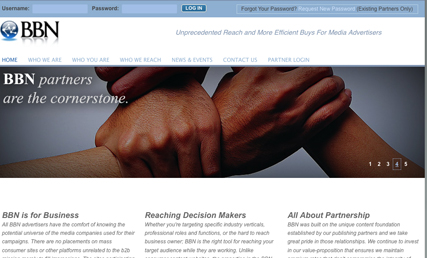 Headquartered in the US, BBN's UK entry is part of an aggressive international expansion strategy by the company to create a global network of business decision-makers.
UK-based media companies included in the network are Incisive, Reed Business Information, Haymarket and UBM Medica.
Additional publisher partnerships are anticipated in the coming months.

The international arm of BBN will operate under the same model as the US division. BBN, in partnership with WPP's 24/7 Real Media, has established offices in London in order to provide publisher and advertising support locally.

BBN aims to target qualified business media audiences through a variety of digital media platforms, including website, email, and custom programs.
Ari Bluman, president of sales and operations at 24/7 Real Media, said: "BBN's international expansion will help marketers benefit from, and have even more access to, business decision-makers globally.
"The UK is an important market for us and the addition of six prominent media companies strengthens our relationships with international B2B agencies that are seeking a large-scale solution for reaching bigger audiences in the UK."