"Be a hero. Stay inside" by Gordon, Fasey and Hellström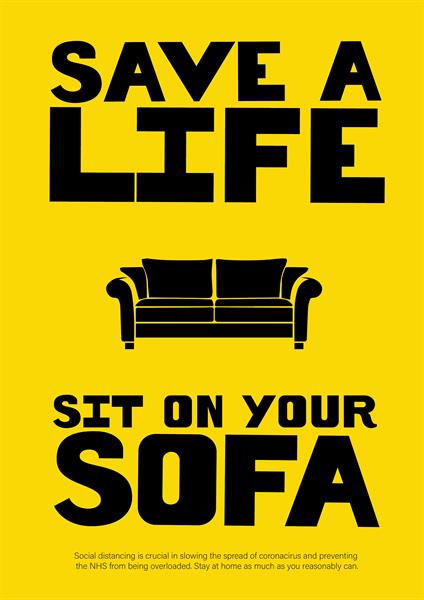 A trio of creatives made public safety ads that reinforce the UK government's advice surrounding the coronavirus pandemic.
The ads, shared on social media, comprise a series of motivating slogans which highlight the importance of staying indoors to hinder the spread of Covid-19. The easiest way to be a hero during the crisis? "Stay alive, stay in bed" and "save a life, sit on your sofa". The work was created by Nathalie Gordon, Amy Fasey and Jacob Hellström.
Creative agency St. Luke's also launched a social campaign urging the UK public to stay at home.