On the Beach "Everything's better on the beach" by Uncommon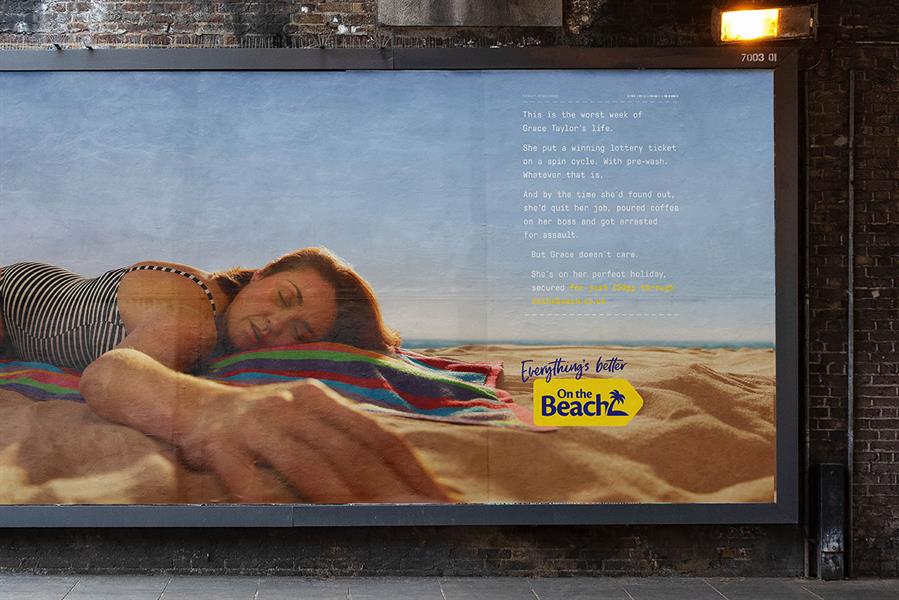 On the Beach continues its hyperbolic campaign that captures the bliss and serenity of being at the seaside.
The print ads feature beautiful shots of characters mindlessly lying on a beach, while the copy tells the hilarious and unfortunate stories that led them there. The work follows films, narrated by Iggy Pop, in which people face the worst weeks of their lives before finding peace on the beach.