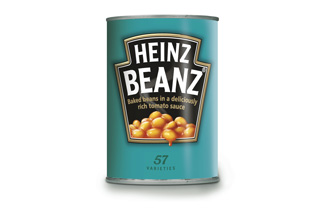 Baked beans meant for the British market have developed a cult following in Austria and German and led Heinz to produce 'Gebackene Bohnen' for the German speaking world.
However, The Austrian Times, an English language newspaper, compared British beans with their German counterparts after receiving complaints about their quality.
According to the Heinz labels, the British tin is more than half full with beans, while the Austrian version contains less than half.
The British beans also have 5% more tomato in their sauce than the Austrians, which have more water, sugar and salt instead.
Heinz has said that its subtle blend of sauces varies in different countries.