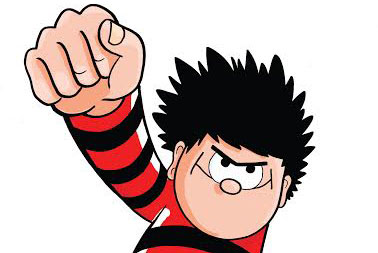 Beano Studios, the standalone business within DC Thomson's portfolio which also includes Shortlist Media, is launching a digital entertainment network for 7-10-year-olds this autumn.
The editorial team will commission, create and curate new content including film and TV programmes, live theatrical experiences, consumer products, video stories, "light-touch" news, listicles, games and inspiration for children. These will be in addition to the long-standing comic and annual.
The content will be hosted on Beano.com as well as YouTube and PopJam.
One of the key pieces of content will be a TV series called Dennis and Gnasher – Unleashed! which will launch in autumn 2017 and will see leading Beano characters Dennis the Menace and his dog Gnasher in CGI animation for the first time.
Red Brick Road and Manning Gottlieb OMD will initially launch the new multiplatform children's entertainment offer. They will work across all consumer touchpoints including TV, digital, press and experiential.
Iain Sawbridge, the chief marketing officer of Beano Studios, said: "Both agencies smashed it out of the park at pitch, delivering stellar, integrated thinking and some properly awesome ideas, to unleash the Beano spirit and be the talk of every playground in the UK."