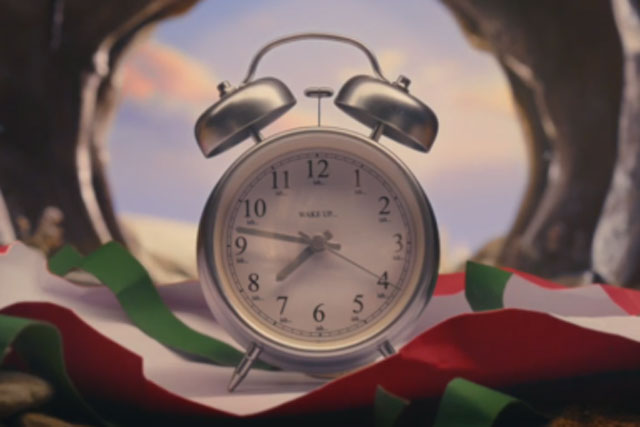 A spokeswoman for the shop said sales of twin-bell alarm clocks rose 55 per cent on the previous week after John Lewis released its Christmas ad, called '"the bear and the hare", on TV on 9 November 2013.
The ad – set to Lilly Allen's cover of Keane's 'Somewhere Only We Know' – tells the story of a hare that buys a bear an alarm clock, so that the latter can wake from his hibernation and enjoy Christmas.
The twin-bell alarm clock was the only product featured in campaign.
John Lewis enjoyed one of its most successful years in 2013. In the week after the ad was released, the shop's takings were more than £101 million – the earliest it had broken the £100 million weekly sales marker in the run-up to Christmas.
Overall sales rose 6.9 per cent on a like-for-like basis on the previous year in the five weeks leading up to 28 December, and John Lewis has already broken the £4 billion sales barrier for the financial year.