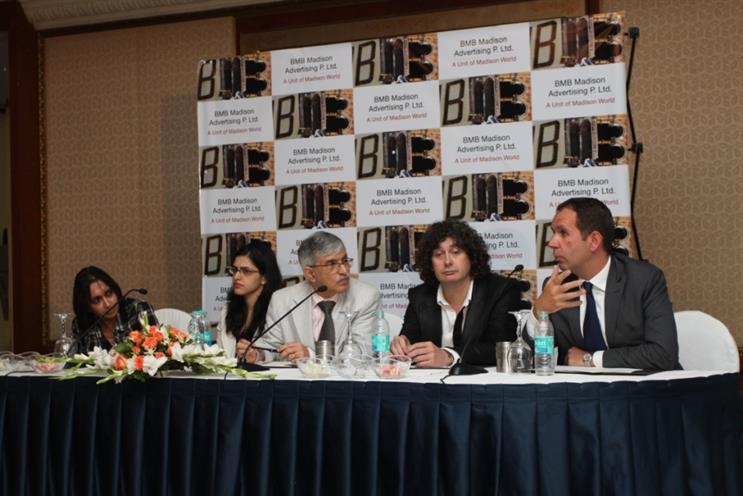 The deal will see a new ad agency, branded BMB, open in Mumbai, followed by another operation in Delhi.

BMB Mumbai, which is a 50-50 joint venture, will absorb Madison World's existing ad agency, MC2.

The board of the new business will include BMB partners Trevor Beattie and Andrew McGuinness, and the chairman and managing director at Madison World, Sam Balsara, as well as his daughter, Lara Balsara.

It will be led by Prabha Prabhu, who will be chief executive, and a chief creative officer from the UK will be appointed imminently.

In December 2008, Cheil Worldwide, the Korea-based communications group, acquired a 49% stake in BMB, an investment that has enabled the agency to pursue growth opportunities overseas.

Trevor Beattie, the founding partner at BMB said: "India has long held a special place in my heart. It's perhaps always been BMB's destiny to spread our wings to Mumbai and beyond. We can't wait to get started.
"We have esteemed partners in Madison and nothing short of a media superstar in Sam B. There's always been a strong cultural bond between the ad communities of India and the UK. I think this brings us even closer. It's a perfect fit."

Sam Balsara said: "This is a critically important initiative for us at Madison World and we bided our time until we found the ideal and right partner. We had to have someone strong who would not be overshadowed by our media reputation, and I believe we have found that in BMB."