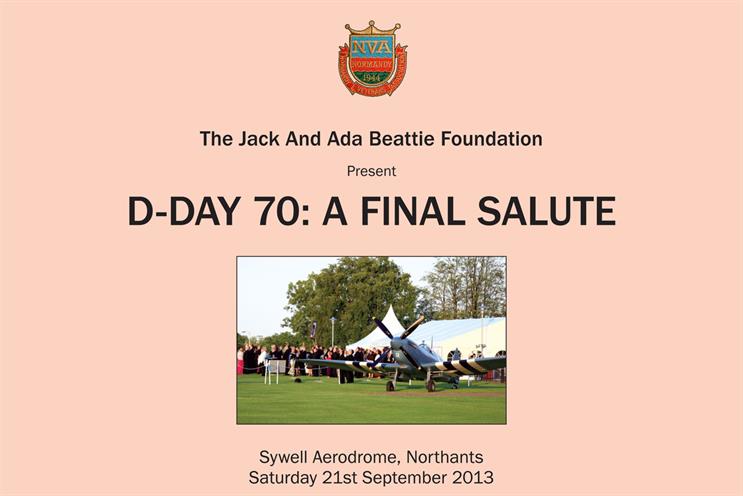 The ad, which will appear in the FT on Saturday 1 June, promotes a gala event at Sywell Aerodrome in Northamptonshire on 21 September, which will raise funds to return D-Day veterans to Normandy for next year's official commemoration of the landings.
The 2014 event, which marks the 70th anniversary of D-Day, will be the last time that a large number of veterans will travel to Normandy for the ceremony.
The ad was written by Beattie and art directed by Dean Papadopoullos.
Beattie won the ad space in the FT at a charity auction in November 2012, at an event held in honour of England cricketer Matt Prior at the Oval. Beattie said he paid between £2,000 and £3,000 for the ad space, but did not purchase it with the purpose of promoting his charity.
According to a spokeswoman at the FT, the rate card price for an ad in the main section is around £29,000.
The Jack And Ada Beattie foundation was established in 2011 to help support causes that assist vulnerable people in the Midlands and London, and promote dignity, freedom and sanctuary.
Beattie named the foundation in honour of his parents and described its operations as "guerrilla caring".