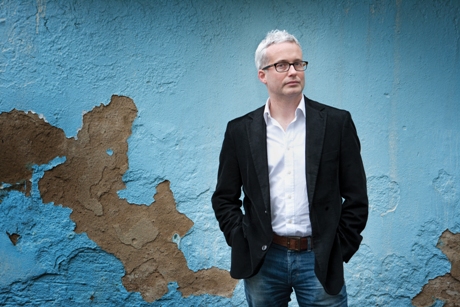 We can talk to each other, text each other, video call each other. We can pick where we're going on holiday with a mobile, or we can review our stay with a mobile. Mobile phones wake us up in the morning. They tell us the best spot to buy that breakfast croissant we shouldn't have, exactly how many unnecessary calories are in it and now allow us to pay for it. Mobiles connect us to other people, record our movements and collect our memories. Hey, even MBA's Christmas card was an HTML5 app. Furthermore, a recent report by Google/Ipsos put smartphone penetration at nearly 50 per cent, confirming that more of us than ever are using advanced mobile technology in our daily lives.
The mobile future is already here - and looking very much like it is at the centre of how people do things and will keep doing them in the future.
In Steve Jobs' biography, there is the line: "He knew the best way to create value in the 21st century was to connect creativity with technology." Mobile seems perfectly poised at this juncture where technology meets creativity. Mobile technology enables new ways of expressing our existing brand ideas and, conversely, the technology enables us to explore new approaches to creativity.
But there are a few things we need to grapple with first. Because, as well as a big opportunity, there's also a big problem. People find mobile advertising annoying. In a recent piece of YouGov research, almost two-thirds of Brits (64 per cent) said mobile phones were the most unacceptable device on which to receive unwanted advertising. There is a real danger that we might start to do things because we could, rather than because we should. And given the (rapidly increasing) amount of business that is coming via mobile platforms for the likes of LoveFilm, Accor and Everest, we need to work out how to gain value from mobile.
But many are simply adapting their ads to fit a mobile screen, rather than thinking about the fundamental differences between mobile and other formats. And that's a major issue, because a truly integrated approach means finding better ways to engage people, utilising the individual benefits of each device in order to get people to actively engage with brands.
Mobile has magnificent potential to be evocative, to serve a higher human need. It can help us be more creative, more connected to our fellow man, more aware of the world around us, more satisfied and happier. The author Arthur C Clarke once said that "any sufficiently advanced technology is indistinguishable from magic". And we need to embrace this, infusing magic into our work.
Much of the answer comes from getting past the technological bit. In Here Comes Everybody, Clay Shirky states: "Communications tools don't get socially interesting until they get technologically boring." If the conversation is about the technology per se, then the ability for it to impact on the human condition is limited. But the technology begins to possess transformational properties once the conversation shifts to whatever purpose has been found for the technology.
The challenge brands face can be answered by technology, but in order to drive business value, we need to make sure that there is a bridge between the technology itself and the culture-shifting, life-affirming, self-actualisation potential of the human interaction with it. The key is to apply the knowledge of brands and motivating ideas to bring the technology to life so it can deliver meaning and thus deliver a return. It's about shifting technology from the technical to the evocative - witness the recent partnership between the mobile-only social network Path and Nike+, enabling your friends to virtually cheer you on your run.
Many brands are beginning to understand the human side of mobile. A recent study by Millward Brown revealed that the fastest growth in depth of customer relationships and financial value between 2000 and 2010 was the strong use of technology in order to be more ideal-driven as a business. PepsiCo has embraced this idea, issuing a statement describing how the brand was using technology "as a vehicle not only to communicate with our consumers, but become directly tethered to their everyday lives in ways that make them smarter, stronger, healthier and more informed citizens". The second part of that sentence is crucial - not just being in people's lives, but being useful in them. Contributing, rather than merely coexisting.
Part of bringing mobile to life is ensuring that the user experience is as intuitive and beautiful as possible. Several brands are taking big steps forward in delivering sumptuous user experience - tablet news apps such as Editions (that MBA helped launch in the UK), the aforementioned Path and Facebook's recent rollout of Timeline have all demonstrated that brands are no longer simply optimising for mobile, they're designing for it.
We need to design with mobile in mind, in no small part because the way people use brands' mobile apps is intrinsically linked to their perception of the brand. Marshall McLuhan's "the medium is the message" chimes with mobile user experience, as the means by which you interact with the brand will provide a strong flavour of what that brand is about - irrespective of any messaging.
Getting to a wonderful user experience is tricky, especially as people will use applications in ways you won't predict. Mike Krieger, the founder of Instagram, Tweeted: "So many Instagram features we only thought of after seeing real usage. A day of your app in the wild is worth a month of guessing." So, get something live, monitor the way it's used and then make it better.
Mobile presents brands with many opportunities. Mobile technology is now embedded at the centre of human behaviour and, as such, can be very powerful. But brands must tread carefully as with this centrality comes annoyance at interruption. We must find ways to be useful, interesting and entertaining rather than spammy. We must consider switching our thinking to mobile first, focusing the creative to meet the technology rather than squashing uncomfortably against it.
Mobile is finally living up to its promise, and it's powered by the convergence of creativity and technology.
James Devon is the planning director at MBA
POINT OF VIEW
iPhone or Android?
Both.
When will HTML5 kill off the app?
It won't. But more apps will be written in HTML5.
Which brands could knock the iPhone off its perch?
They're mostly competing for a different perch.
I use my phone most for
Using up the data allowance.
The best thing about my phone is
MBA pays for the data allowance.
In five years' time
I hope MBA is still paying for my data allowance.
If I were a ringtone
I'd stubbornly refuse to be put on silent mode.