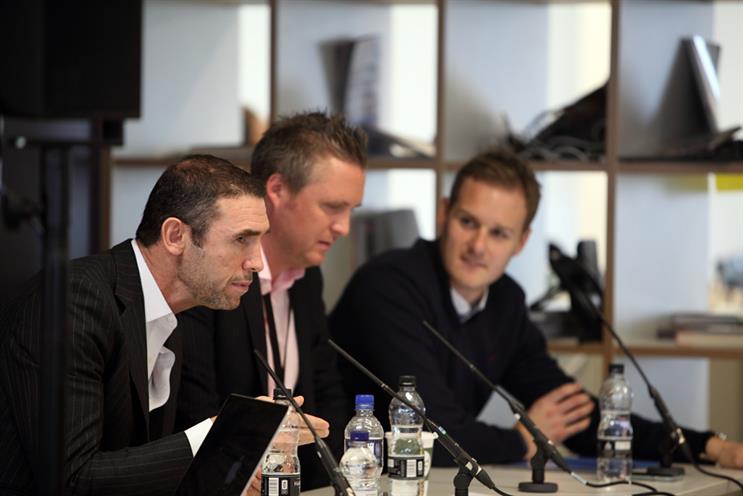 BBC presenter Dan Walker, ex-Arsenal centre-half Martin Keown and Dr Tom Markham (of PC-game Football Manager) told us how data is used in the football industry.
The varying degrees that managers rely on data is well reported and Sky Sports were recently criticised for using Football Manager for transfer deal stats. But, it turns out actual football clubs have been using the game as a 'scout' for years. Here's just a snapshot of facts we learnt in the Huddle.
1992
The year Football Manager was founded with 5,000 player profiles.
40
The amount of scouts Manchester City use.
1,300
The number of Football Manager scouts around the world.
51
The number of countries in which Football Manager has profiles in.
651,000
The amount of player profiles available on the Football Manager database.
400
The number of employees who work for StarLizard, who analyse football on a daily basis choosing which players to buy and which games to bet on.
9
of the last 14 England debutants have played under Mauricio Pochettino.
0
How many times Arsene Wenger shows the Arsenal team video analysis of their individual mistakes.
20
Premier League and Championship managers who have lost their jobs this season.
4.3
Billion pounds made by the top five Premier League teams in 2014-15.
While the numbers in football are great – and the stats around football management are great – because of the emotion and variants in football, will we ever see the Moneyball-effect win a Champions League?
Ben Jarman, digital account manager, Mindshare