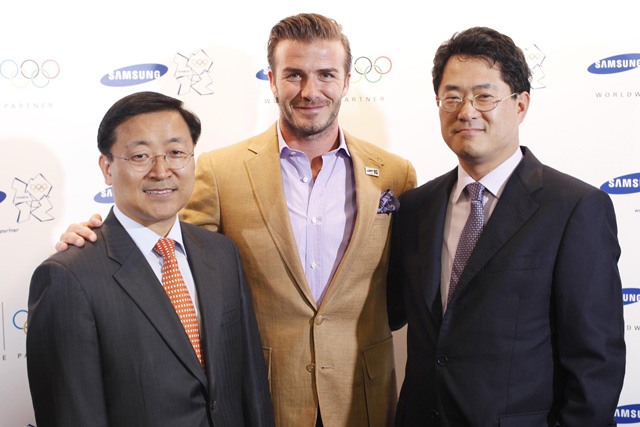 The Korean electronics giant is the official worldwide partner for wireless communications equipment.
The former England football captain will now appear in various ads and PR campaigns in the run-up to the Games.
Gyehyun Kwon, vice president and head of worldwide sports marketing at Samsung Electronics, said Beckham and Samsung wanted to encourage more people to participate in sport.
"Sport has a unique power to reach people and bring them together. David has been actively taking part in a number of initiatives to help young people around the world to enjoy a better life, while Samsung's London 2012 marketing campaign will also place great importance on the value of engaging youth.
"And to this end, we're delighted that David will be supporting our goal to extend the Olympic Games spectator experience to fans throughout the world using our leading smart mobile technology."
Beckham was born in Leytonstone, one stop from the Olympic Park, and was Samsung's first choice of ambassador.
"I'm very proud to be part of the team that brought the Olympics to my home city, London," he said. "It is one of the greatest events in the world. Working with a globally respected brand, like Samsung, our aim will be to help more and more people to enjoy and share the excitement of the London 2012 Olympic Games."