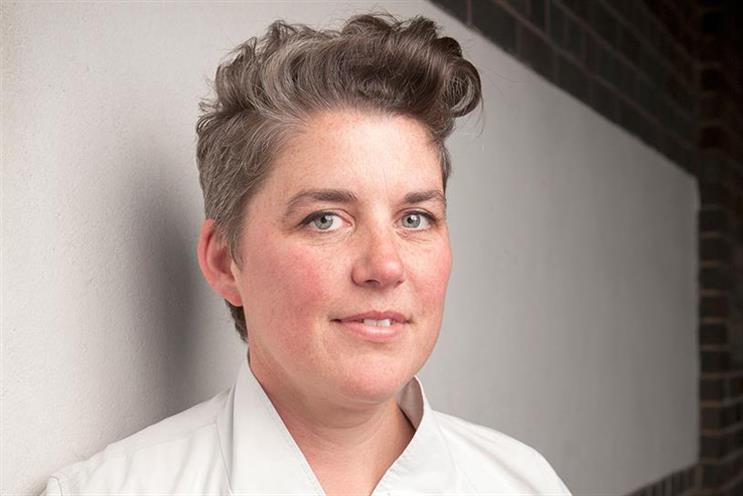 "When I lifted my head up I realised I wasn't moving forward." Victoria Buchanan's words will strike a chord with the plethora of women committed to doing the best job that they can, perhaps at the expense of building their own profile.
Despite the fact that building your personal profile is such an important part of career progression putting yourself forward can often go on the backburner in the daily struggle to just get things done. With this in mind Victoria Buchanan shares the impact of winning a Women of Tomorrow award and explains the ongoing importance of championing female role models.
Q:What is the state of play for women in advertising? Do we need more women in high profile positions?
A: We do still need more women in high profile positions in advertising; it's the only way you can show equality working. Young women entering our business now need to know there are equal opportunities ahead of them, and they need to have reasons to invest their brains, time and talents in our industry. We still fail to keep women in creative roles, tech roles and director positions. We need this diversity for our industry to be relevant.
Q: How did the Woman of Tomorrow award change your career trajectory?
A: The Woman of Tomorrow award gave me a platform to tell people my story and share my knowledge, experiences and ideas. At the time I was moving through life head down, filling every minute of my time balancing work and family.
But when I lifted my head up I realised I wasn't moving forward, I wasn't making decisions, I was waiting for decisions to be made around me. I enjoyed making great work with smart people and learning new stuff all the time, and was satisfied.
When opportunity came knocking I took it but I never went and looked for it myself. That changed when I got myself a career coach who helped me unpack my strengths and weaknesses, and I repackaged myself as a senior woman who knew what she was talking about, had great ideas, put them on the table and asked for things to change. I met no barriers; if anything my senior male bosses encouraged me and opened doors to let me grow. I had just never asked.
After winning Women of Tomorrow I started judging on every award panel I could squeeze in. The win certainly put my name on the map. Having a good number of female judges was rare two years ago, and my timing was perfect. I was in Cannes on the Cyber Jury before I could say "This girl can". I met people that I could talk to and understand at a creative global level. At first I thought I was blagging it; I felt as though I was not experienced enough or clever enough to be there. But eventually I realised I was at their level, even if I wasn't as confident, and I suddenly felt fit for purpose. I had a wonderful time with Chloe Gottlieb from R/GA and Sarah Watson from Bartle Bogle Hegarty; they really mentored me during our time in Cannes and made me realise, on a global platform, who I was and what I had to give to this creative world.
I started to talk at events and conferences about my work and becoming a female leader. Creative Equals and I bumped into each other right at the start of my journey, and they have always pushed me and advised me. I was promoted to joint-executive creative director at Tribal Worldwide London and six months later I took the role alone. It has been amazing. I now really want to help Creative Equals and other female creatives find their path through this creative world.
Q: Can you describe your Women of Tomorrow journey and the advice you would give to other women thinking about applying but perhaps prioritising something else?
A: I decided I had nothing to lose and entered Women of Tomorrow. I had two daughters who drove me to have such a strong opinion on the male dominance in our industry, and I wanted to do that justice. I was honest, I talked from the heart and told a story in my own voice – trying to make sure I was insightful, entertaining and full of ideas. Claire Beale and Frances Ralston-Good interviewed me. I did my research and both ladies were kind, enthusiastic and interested. I love bumping into them now and they both still check up on my career and how I am doing. The process is not like an apprentice-style "attack" interview. The judges aren't out to get you; they want you to do well, they just want to expose amazing women doing amazing jobs.
Remember the small things that you are doing might be ground-breaking for other women, so share them. The mix of your work-life balance will be unique and will make you stand out. But you are part of the answer. Celebrating more female role models is what this award is all about, so by entering you are changing the story. You have nothing to lose, but our children do, so be brave, stand tall and enter.
Q: Is it time to for women in the creative industries to turn up the dial when it comes to self promotion?
A: I think the female route to success is through "championing". I don't like "self-promotion", it is ugly and selfish, and I think women are not natural self-promoters. We all need to champion each other. Pull out a colleague, a piece of work, or a woman doing an amazing job. Maybe the best thing you could do is help someone else enter this award.
To put yourself forward for Women of Tomorrow enter here.