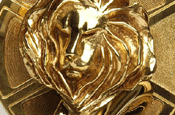 His outburst followed the news that the UK only managed to scrape two Bronze Lions in the Media Lions awards at the Cannes Lions 2007.
He said: "The UK entries just were not good enough. I thought the standard from our industry would be much better.
"We have come to point where work from the UK has too much complexity and too much sophistication and the idea is being hidden. There was a real lack of surprise and innovation in the communications we looked at."
However, Iain Jacob, another juror and the chief executive of Starcom Mediavest EMEA, defended the British work by pointing out that the quality of entries from around the world had been extremely good.
"The bar has been set very very high and you needed to do something very special to be awarded this year. I don't want to take anything away from Isobar London and 20:20 London because the work they created deserved to be awarded.
"We now have to look at the rest of the world and begin to learn from them and what they are doing."