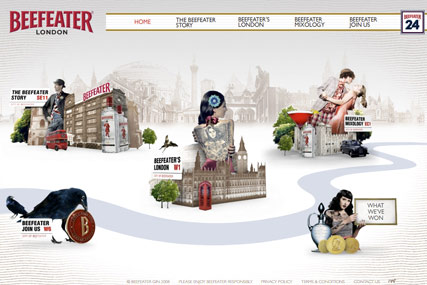 It picked up the business after a pitch against three undisclosed agencies that began in February.
There had not previously been an incumbent on the business, with the spirits brand choosing instead to employ agencies on a project-by-project basis.
Most recently, Beefeater Gin used the digital agency Maynard Malone to redesign its website, which was launched in May last year and targets a younger group of potential customers.
Modem will now be briefed with creating a three-year digital strategy, including online advertising, social media and search. It will also promote the website and the company's portfolio of brands. These include Beefeater London Dry Gin, Beefeater Super Premium 24 and Plymouth Gin.
In 2009, Beefeater Gin sold more than 2.3 million cases across 150 countries.