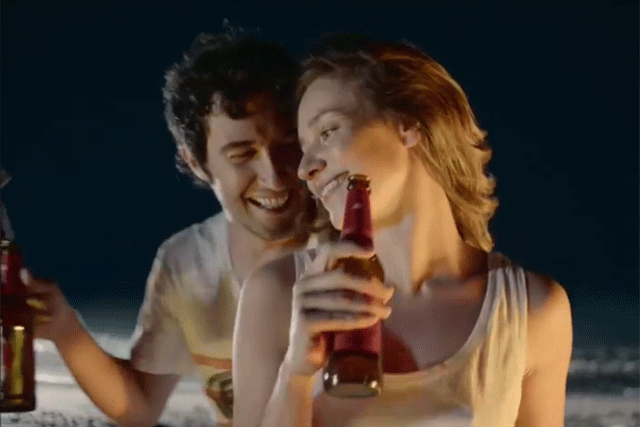 The cinema ad aired on 30 August and was created by the advertising agency Villarosas.
It showed images of a man arriving in a sunny costal destination to attend a summer catering course. He befriends a group of young people who enjoy activities such as swimming in the sea and riding motorbikes.

One person complained the ad was irresponsible as it linked alcohol with activities where drinking alcohol would be unsafe or unwise.

In its defence, Wells & Young's said the ad had been approved by the Cinema Advertising Association's Copy Panel and argued that the story was told in a purposeful way that did not directly associate the beer with activities where drinking beer would be unsafe.
The panel endorsed the ad, as it believed the depiction of a long period of time meant that the beer was not associated with activities where drinking would be unsafe.

The Advertising Standards Authority noted Wells & Young's defence, in particular that it was depicted over a period of time.
But it pointed to the fact that the ad featured night scenes in which the four protagonists attended a party on the beach and were depicted dancing while holding beer bottles, and that the scene was immediately followed by the three men rushing towards the sea and jumping into the waves.
It judged that viewers could conclude that the characters had been drinking alcohol before going swimming at night. It ruled that the ad should be banned.
Follow John Reynolds on Twitter @johnreynolds10