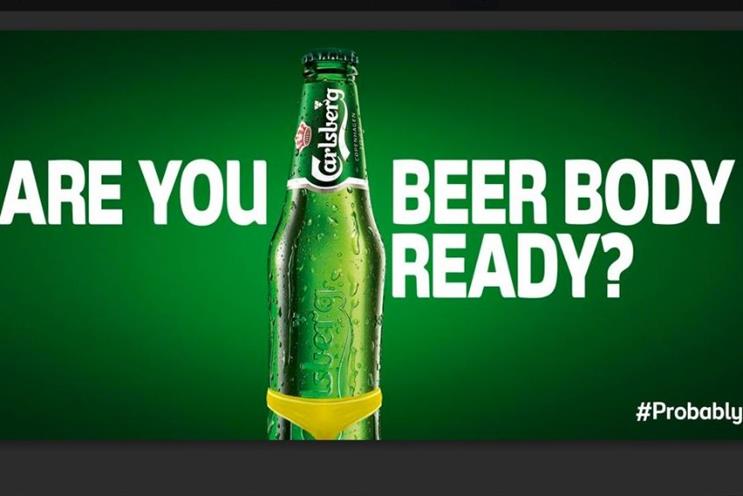 The beer brand commissioned agency Fold7 to put up a giant poster next to Protein World's "Are you beach ready?" ad.
The Protein World posters, which have now been banned by the ASA, were designed to promote diet supplements. But outrage broke out on social media after the posters, featuring a toned, slender, bikini-clad model, appeared to encourage women to crash diet.
According to research the posters made 61% of women feel ashamed of their body. A beer body might be easier to achieve, however...
Brand: Carlsberg
Agency: Fold7
Creatives: Ryan Newey, John Yorke
---
Recommended