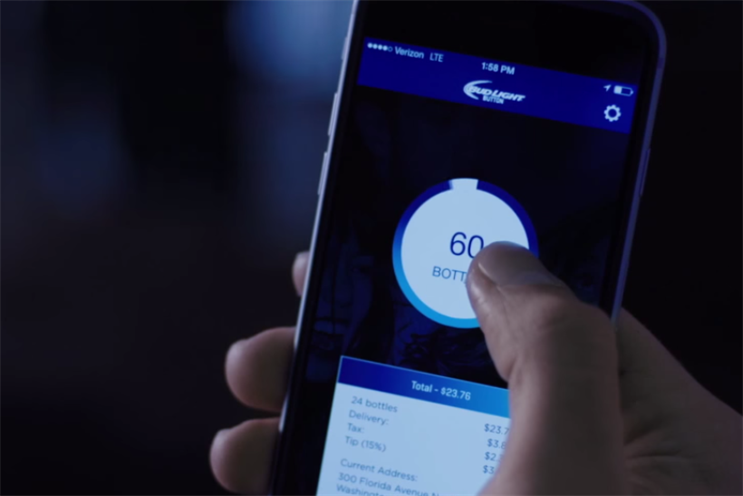 The Bud Light Button is available to drinkers in Washington DC. It promises to deliver your beer within one hour of ordering.
AB InBev has partnered with a third-party beer delivery service, Klink, to use independent offies to deliver up to 100 cases of beer. The app uses credit card details for payment and, presumably, to ensure the buyer is over 21 years old.
Along with beer delivery, AB InBev is looking to inspire 'YOLO' moments with 'Up for Whatever' experiences.
The idea is to throw surprise parties for customers picked at random, to match with the brand's tagline, "The perfect beer for whatever happens".
Brand: Bud Light

Agency: AKQA
Read next