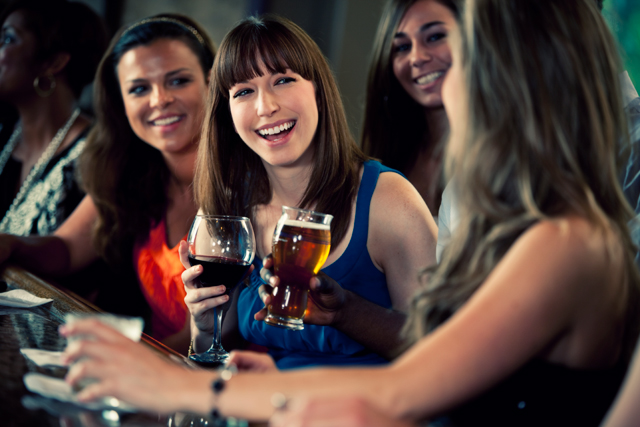 Animee was a brave launch by an admirably innovative company, attempting to profit from the significant, but secondary, market segment of female beer drinkers.
Should we be surprised by its demise? Well, the first question to ask concerns not the marketing of Animee, but whether a brand such as this was warranted in the first place.
Animee was created as a beer for women. At the risk of sounding obvious, the other option was to launch a beer aimed at men and women. Or, at least, a beer that's aimed at women but doesn't put two dainty fingers up at the huge volume opportunity coming from us lager-swilling men. This might involve a brewer identifying, evolving and supporting the more unisex of their existing brands - or, if each and every one is too explicitly, chest-beatingly, groin-scratchingly male, then launch one that is not.
Gender-neutral appeal
This is hardly a braver strategy than Animee's, but it might be a tad less risky. Because, in explicitly positioning a brand as 'for women', by implication you are positioning it as 'not for men'. That equates to telling about 80% of lager-category consumers that they should never drink your brand, except, perhaps, if their mate buys it for them to take the piss.
Most brands make money, even the majority of it, from outside their core target, especially if this core market is a category niche (so Continental lagers might state their core as sophisticated 35- to 44-year-olds, but make a lot of money from unsophisticated 18- to 24-year-olds because that's where the category volume is). So, a beer aimed exclusively at women has to work phenomenally hard against its niche audience to justify the spend required to launch and sustain a brand.
It is also not necessary: there are great alcohol brands that manage to disproportionately appeal to women without defining their raison d'etre by gender. Take, for example, the unisex Kopparberg cider brand, with its emphasis on wonderful design, and an activation platform based on the unisex gig-scene. Or, indeed, several other Molson Coors brands, such as Corona or Coors Light.
Another example is the Carlsberg beer Copenhagen, which made its UK debut in May. It, too, targets women, but 'without all the condescending flowers and pink stuff', and not at the exclusion of men. Copenhagen is not marketed as a 'female beer', but a 'gender-neutral' and 'metrosexual' one.
There is also an added danger in creating a beer explicitly 'for the ladies': such a brand risks becoming one-dimensional and even patronising, swapping true insight for the less nuanced message of 'women - we're for you'. If you are a masculine business trying to get your head around the female opportunity, I would point you toward books such as Inside Her Pretty Little Head by Jane Cunningham (disclaimer: my wife) and Philippa Roberts.
None of this is to say that I don't applaud the intentions behind Animee beer. Molson Coors has rightly identified women as a real business opportunity, and realised that few lager brands appeal to them properly. That is why it is disappointing that the BitterSweet Partnership, the company's research unit, has gone the same way as the brand it created.
The Partnership was run 'by women for women', designed to understand what women want in this market, and to design products and brands that appealed to them. The Partnership seemed, from the outside at least, like a good attempt by a masculine organisation to understand the female market.
So, the conclusion? Women drinking beer: good. 'Women's beer': bad. Men drink a lot of beer, so think long and hard before telling them you don't want them to drink yours.