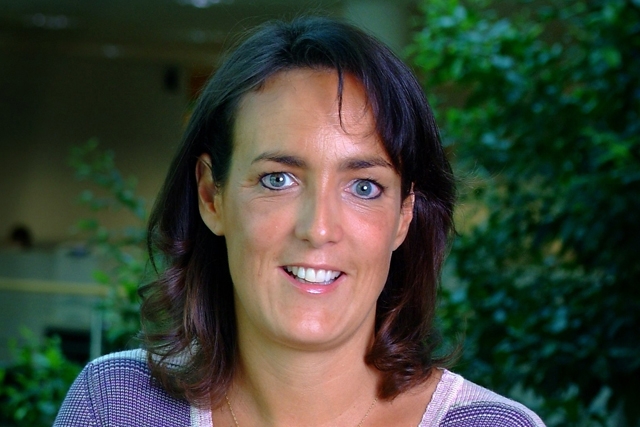 The discipline has changed an incredible amount since I started my career. The kind of campaigns that would have been successful in the 1990s, just wouldn't work in today's markets.
Before the digital revolution, marketers were able to "tell" customers about their products and could relatively easily influence what they should think and/or feel about them. There were a limited number of mainly mass-market, non-interactive channels, where brands could talk at customers, but had little ability to be able to listen to what customers were saying in return.
You could make epic, beautiful ads, without customers skipping them or ignoring them to focus on their "second screen".
This meant that mediocre campaigns could be successful, high recall rates were easier to achieve and your impact and cut-through could be much greater, simply through repetition.
Marketing and advertising approaches have to be much more intelligent, more targeted, more customer-centric nowadays. And while it might be harder to create those really memorable campaigns, the work is much more fun.
The social opinion
I saw the mobile market go from being dominated by the omnipresent Nokia phones with their small analogue style screens, through to the smartphone revolution
Customers believe their friends, family members and peers much more than brands. While that is nothing new in itself, what has changed massively is the ability of customers to harvest opinion, or to be exposed to commentary about brands they are interested in, through social media networks and comment functions on online news and lifestyle sites.
Customers are increasingly connected across multiple mediums and channels, so as marketers we have to engage and excite them by talking to them in a way that is personally meaningful. And in that way, we hope they will talk positively about us. Only truly brilliant campaigns with a unique concept, perfect execution and clever tailoring on all channels can cut-through and gain attention in today's digital world.
During my time at O2, I saw the mobile market go from being dominated by the omnipresent Nokia phones with their small analogue style screens, through to the smartphone revolution.
From devices designed solely for talk and text, to today's devices which harness the same operating power as a desktop computer, where you can take, edit and share your own videos, watch live TV, access websites worldwide, order your weekly shop, store your entire music collection and play endless games of Candy Crush Saga or whatever the latest internet obsession is.
One size will never fit all again
Even during the short time since I've joined Camelot, technology and connectivity has played a huge part in our thinking. Our campaign to launch our new Lotto game, for example, covered every single medium and channel to communicate with our players.
Lotto is one of the biggest brands in the UK, and so its appeal is across all ages (over 16), lifestyles and socio-economic groups. Once upon a time, the launch campaign would have been a big TV ad, press ads and some radio.
This campaign had to cut across not just mainstream mass-market media, but we had to also talk to people on a very tailored, personal level through our social media channels, online subscribers, phone apps, and so on. It was both mainstream and niche; it had broad appeal, but it was also micro-tailored on some channels.
And that is the challenge for today's marketers – that is how the internet and technology has changed how we have to work to be successful. One size absolutely does not fit all and it never will again.
You control technology, not the other way round
A word of warning rather than a lesson as such, would be that in today's work environment, when you are never actually switched off, you need to carve out time to think, time to breathe and time to concentrate on your life outside of the office.
The internet has enabled flexible working - but even holidays aren't necessarily sacred anymore. That's dangerous if you lose thinking time
The internet enables flexible working. I am writing this at home at 9.30pm, for example, after coming home and putting the kids to bed.
It means you don't have to be physically present all the time to do your job. And that's great in many ways. Being out of the office doesn't mean time lost, and if we need to be at home for the boiler repair company to come, or to travel a couple of hundred miles for a meeting, we don't lose half a day's work as a result.
But, the downside is that 15 to 20 years ago, most people didn't have work mobiles, let alone work laptops or tablets or the ability to be connected on the move. We had enforced down time, family time, uninterrupted weekends.
Life, and particularly working life, is much faster-paced and more demanding now. People are often expected to be available 24-7. Even holidays aren't necessarily sacred anymore. And that's dangerous if you lose thinking time. You need to use technology to help control your life, rather than let technology take over and start controlling your life.
When I first started working, you would send a letter or a memo to a typing pool. Two or three days later, it would be returned and if you wanted to send it to multiple people, you either had to copy it and put into internal envelopes or post externally.
Now, we simply "copy all" on email and in moments it can reach your entire business or clients around the world.
I question whether we think as carefully about who needs to know what information and why these days? It's a good discipline to sometimes just stop and ask yourself, if you had to go through the process of the typing pool, would you still "CC all"?
The future is a connected world
If I could predict how the internet will change my marketing world and sector I would be very rich. I love Back to the Future, and in the second film in the trilogy, Marty McFly finds himself 30 years in the future in 2015.
Unfortunately we haven't quite reached where the writers expected us to be by now, where there were hover boards and flying cars, 3D billboards that spoke to you personally, rubbish bins that interact with you when you throw something in them and clothing that fits to your size as soon as you put it on.
But I don't believe we're too far away from some of those things becoming part of our daily lives.
As marketers, we will all need to be smarter about whom we talk to, and how and when we interact with consumers to avoid a kind of white-noise taking effect
Smart devices that you wear, and that know everything about you and can even tell you when you need to take medication, or ones that communicate with you from your fridge to tell you that you need to pick up milk on the way home, will become the norm.
Poster sites that animate as you approach them and display different messaging depending on your age, gender, and any number of preferences pre-saved on your smartphones. These I think are going to be the opportunities for marketers for the future.
But it will also present huge challenges in terms of getting your message heard in an ever more crowded environment where the levels of marketing chatter may become deafening.
In the future, as marketers, we all need to be smarter about whom we talk to, and how and when we interact with consumers to avoid a kind of white-noise taking effect.
If we get too over-excited about what technology can do, we might not stop to think about what it should do.
Sally Cowdry is a speaker at this year's Media360 conference in May.
MKOweb25