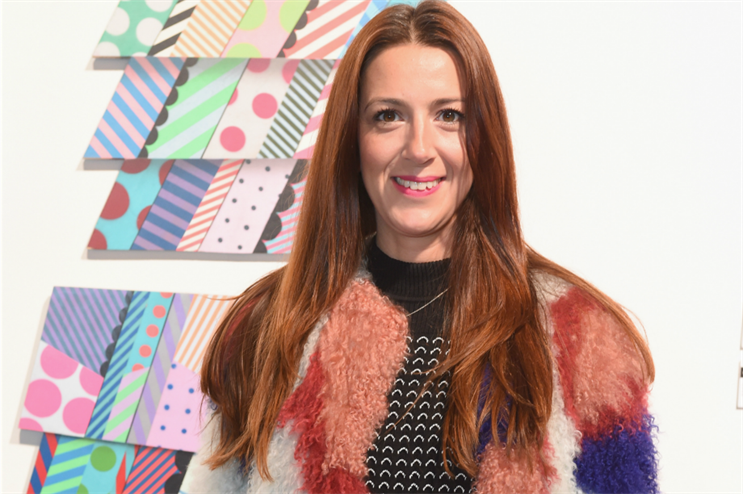 How important is experiential to Bacardi?
In terms of our marketing mix, it's the most important aspect. We're a spirits company and we live in the best part of people's lives, which is about going out and having fun. So experiential is the place where we can really bring our brand to life, and you can taste our products and cocktails as well.
In terms of the No Commission event, how is experiential being incorporated
No Commission is a platform and artist's movement that is about giving back to the artistic community, and giving them a platform to showcase their work that they wouldn't have otherwise had. It's brought to life through experiential - it's about live activations and events in our key cities. We started off in Miami, at Art Basel, we then went to New York's South Bronx, and now we're here in London. Next year, we'll be going across Europe, the US, and into Asia and the Middle East. We always want to find new spaces, celebrating the city and the artists in that city, and really support the cause.
How does Bacardi use creativity to engage consumers?
We believe that if we have the best talent working on our business, we'll come up with the best creative ideas that will resonate and engage with our audience. For us, creativity is our business - we're looking at ways that we can genuinely engage with our audience, and the way to do that is through creativity. We want to surprise them, give them new experiences, entertain them and give them a night that they'll never forget.
What kind of experiential activity receives the best reaction?
We've had a step change at Bacardi - we've got out of the sponsorship game. We don't want to sponsor events, we want to create our own brand events and cultural movements. Ideas like No Commission work best for us because we can really showcase what a Bacardi experience is like versus a generic sponsorship, where it could be us, but it could also be any other brand. If you want to know what Bacardi stands for in terms of the younger generation, you will feel it, and that's so much more effectve than a TV advert. We have amazing cocktails, and an amazing experience around that, and that's what we bring to life. It's ambitious, it's raw and it changes and adapts depending on what city we're in. So in London, it's more edgy.
Is experiential marketing growing in importance?
Absolutely, the traditional ways of speaking to consumers are pretty much redundant now. Consumers have more and more ways to block out traditional advertising. They don't want to be talked at, they want to be engaged with. Experiences are a way for us to brring our brands to life in a more genuine way - in a way that consumers will remember and tell their friends. I'm not sure how many people from the younger generation would talk to their mates about a TV advert, but a great night out at No Commission with Emeli Sandé and Blood Orange is something people will talk about the next day.
Aside from No Commission, has Bacardi staged any other successful experiential events?
As well as Bacardi, we have Grey Goose, Dewas whisky, Bombay Sapphire and Martini - we have a great portfolio of brands, and we activate experiential across all of the brands. For Grey Goose, we have something called Marché Bleu in New York at the moment, which is a gifting experience. For us, experiential sits at the heart of our marketing plans, it's the most important aspect.
Have you got any events coming with the Bacardi brands?
I would say stay stuned for No Commission in the new year, because we're coming back to Europe and we're also going to take over the world.
The spirits world is highly competitive - what does Bacardi do differently?
For us, it's really been working with Swizz [Swizz Beats - music producer] and he's helping us find new ways to credibly talk in a creative space. Every brand will do music, but we're doing music and art together and the No Commission platform is about giving the proceeds back to the artist. So that is a very fresh perspective on quite a saturated category on music and art. I feel we're creating new spaces within traditional areas of culture that many brand's play in, not just spirits.
Comment below to let us know what you think.
For your daily hit of news from the brand experience community, weekly brand and inspiration updates or your monthly trend download, register and subscribe to Event and our bulletins.