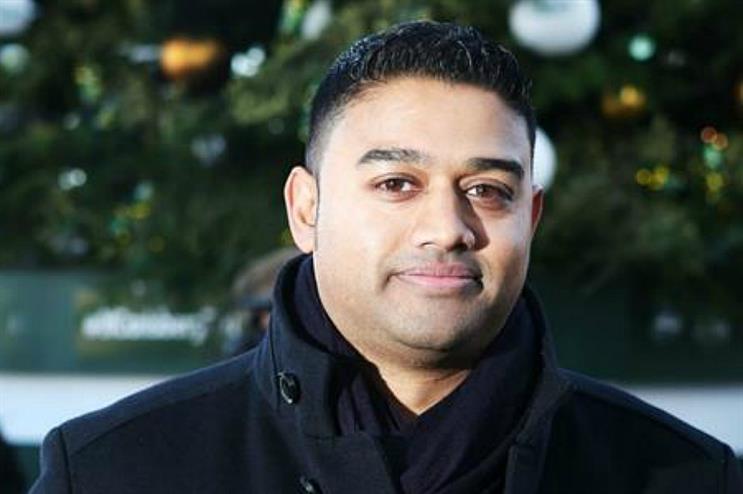 What are San Miguel's core brand values?
San Miguel dates back to 1890 when a bunch of Spaniards left Spain on a journey of exploration and set up a their first brewery in Manilla in the Philippines. Therefore, in terms of brand values, San Miguel has a mentality of exploration, sharing, artistry and craft. These philosophies are played out in the San Miguel Rich List, which we launched in 2016. We have brought the campaign back for 2017 with experiential playing a bigger part in the campaign than last year.
The campaign will help to convey our philosophies and values. Each of the categories in the Rich List are a take on our values and these are what we want people to buy into. The list shows a broad spectrum of people, which reflects the broad appeal of the brand. We want people to go out, discover new people and cultures and share that experience, preferably over a San Miguel.
What are your biggest challenges?
Last year we recognised that we needed to reinforce our values. Through brand tracking research it became clear that consumers and beer drinkers weren't 100% certain what the brand stood for. Because they couldn't connect with San Miguel on a deeper, more meaningful level it meant that we were not being seen as a brand that was 100% for them. That's why we're trying to show a bit more depth and meaning so they can buy into what we stand for.
The second challenge is about being different. The beer industry is a very competitive category. At brand level, we need to make sure we are appealing to a certain set of consumers and we need to do that by being different through our communications. The San Miguel Rich List doesn't play to traditional advertising standards. We're not playing on humour for example. We are placing a lot on sharing experiences of amazing people – the brand comes in quite late. It focuses on the people that share our philosophies, rather than the beer itself.
What were the results of last year's Rich List campaign?
At total campaign level the results were really positive, which is why we're bringing it back for a second year. The equity scores moved up in the right direction. We were seeing better understanding of our brand, our awareness scores were up. All the commercial measures were in a positive space. We sold more than a million hectorlitres last year - so we entered an elite group of beer brands that have achieved that milestone. We are the eighth brand to do that.
While we sold lots of volume, we grew value ahead of volume. New drinkers came into the category. Those results are not all down to campaign clearly, but the campaign feeds into why consumers have a clearer choice over whether to choose San Miguel.
What is your target demographic?
San Miguel has broad appeal. San Miguel is mostly bought by men, but it appeals to female drinkers too. It's more of a mindset that we're targeting, rather than a standard demographic.
How will the San Miguel Rich List be different in 2017?
This summer we will host a three-day event at One Marylebone in London. The event will offer a food and beer pairing experience, masterclasses and VR technology that will take guests on experiences that individuals in our Rich List have enjoyed. For example, not everyone can go deep sea diving but the technology can give people a glimpse into the world of those experiences that are harder to reach. We want to use tech to bring people closer to the experience. The aim of the event is to inspire people to get out more and to experience more.
We have also introduced a new category this year for groups that are rich in life experiences. The more exciting thing for consumers this year is that we are opening it up to the public to nominate themselves or someone they believe shares the same value set. There will be a judging panel and the Rich List will be published in the Autumn. We have a partnership with the Evening Standard this year, and we will also run a social media campaign which aims to encourage people to get out more and experience the world around them.
Why is their a bigger focus on experiential this year?
Experiential wasn't a huge part of the plan last year - it was about setting the brand idea. This year it felt crazy for us not to do more experiential when the key message of the campaign is about doing more and living experiences. It was a no brainer.
More: This summer San Miguel is bringing back its summer series of cinema pop-ups, devised in collaboration with Picturehouse Cinemas.
For your daily hit of news from the brand experience community, weekly brand updates and your monthly trend download, register and subscribe to Event and our bulletins.
Follow @alison_ledger
Comment below to let us know what you think.