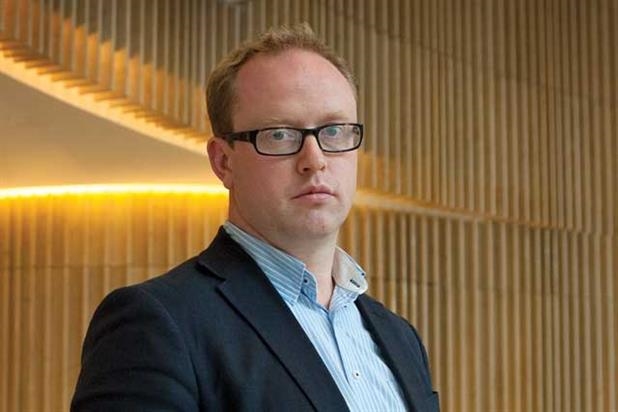 Dentsu Aegis Network, and in particular iProspect, hopes the recent acquisition of John Brown Media will give it an edge in the high-demand, yet also highly inconsistent, content-marketing space.
Search and performance marketing agency iProspect led the buy of John Brown, a company founded in 1987 that now has 225 staff spread across London, Hong Kong, Dubai and South Africa.
In addition, a John Brown representative in London said a Boston bureau is opening this month in the iProspect office. The US John Brown team will initially number about 10 staffers, she said. As its first client, the Boston office will handle business for Hannaford, a supermarket chain based in Maine.
In an interview with Campaign Asia-Pacific, iProspect global president Ben Wood said the motivation for the move was simple: Search and content marketing are "two sides of the same coin."
"You can't talk about one without thinking of the other," Wood said. "What brands are realizing is that it's all very well spending money to drive people to a website, but it's the content experience that those individuals have that's important. If it isn't engaging, consumers won't transact with that brand."
Wood noted that Asia was a "big part of the momentum" in looking to create better content that ties in with search. "While we [iProspect] had a good idea of the kind of content people are looking for, what we didn't have were any real depth of capabilities when it came to the creation of that content — the journalistic art of creating video or written content."
iProspect recently made limited investments in staff with a journalism background, "but we felt that was paying lip service, so we set out to find a global asset to add credibility to our digital publishing," Wood explained. "We are looking to scale John Brown aggressively across the region."
Wood said iProspect would embed some of John Brown's capabilities and work to build the company as well as a dedicated content team for iProspect. At the same time, he made clear that John Brown would remain a standalone brand that would ultimately help strengthen resources across the Dentsu Aegis Network. In turn, he said, iProspect would "help John Brown understand what content consumers are looking for and help them come up with a strategy to amplify that content so it's not just sitting on a client's website, but is being pushed out into the wider world."
He listed the three stages of iProspect's approach to content as being understanding consumer motivations and what content is going to deliver business returns for clients; content creation and production; and the all-important distribution.
The fact that John Brown was "not particularly digital" would not be a problem, he added. "John Brown creates content that sits in any channel," he said. "Very often that channel is a magazine. People questioned whether iProspect should buy that sort of company, but we believe it gives credibility. Where content lives is driven by the consumer, and they are omni-channel in the way they produce content."
This article first appeared on campaignasia.com.