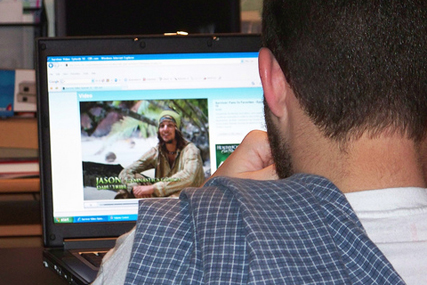 The bi-annual study from the Internet Advertising Bureau (IAB) and PwC, highlights that many marketers have placed online channels front and centre of their ad campaigns.
The rising popularity of display ads in video, social media and mobile, have helped total internet spend grow 12.8% on a like-for-like basis to break the £4bn barrier, as detailed in Marketing today.
The results of the IAB study come amid a backdrop of recovery in UK plc media budgets, with total advertising spend up 7.2% and 77 of the top 100 advertisers lifting spend, according to Nielsen. Online advertising growth follows the medium's relatively modest 4.2% lift in 2009, to £3.54bn.
It has been boosted by increased take-up of online, with the UK's active online user base reaching 40.3 million last year, according to data from the UK Online Measurement Company (UKOM) and Nielsen.
Guy Phillipson, chief executive officer of the IAB, said: "Major brands restored their advertising budgets in 2010 and online was a big winner, breaking through the £4bn barrier and accounting for a quarter of total UK media spend.
"The power of online to build brands is clearly reflected in the spectacular growth of display, thanks to the popularity of social media and video formats. And with mobile advertising finally coming of age, marketers are enjoying an incredible array of digital opportunities."
Online advertising spend by share of overall advertising spend
In just seven years, the internet has grown from commanding less than 4% of the UK's advertising expenditure to take a quarter of the total pot. The latest study published today (29 March) highlights how the internet has once again outperformed the market to gain two more percentage points in terms of total share of UK advertising, up from 23% in 2009 to 25% in 2010.
The study also confirms what Thinkbox, ITV and Nielsen reports have already stated, that television also enjoyed a bumper year in 2010, with its share of the total ad spend pie increasing from 24% in 2009 to 26% in 2010.
Tim Elkington, director of research and strategy at IAB, said: "The shakedown of the recession is that the dominant players, TV and the internet in particular, have maintained and increased their market share."
Today's report also highlights that the UK remains glued to social media, which now account for 25% of the time spent online in the UK. This is reflected in the growth of display advertising spend as brands are able to tap into the social nature of the web.
Classified advertising is also doing well online, up 10% year on year, as the internet comes to the fore in terms of delivering accountability, value for money and results.
Elkington said: "The internet is perfect for classified advertising. It's cost effective when there are pressures on budgets. The search functionality makes it really easy for people to find cars, to find house, to find jobs."
Another key milestone last year has been the arrival of mobile as a significant advertising force, after years of expectation. Fuelled by the burgeoning take-up of smartphones, mobile advertising recorded a 116% year on year growth (on a like for like basis), up from 32% in 2009.
In total, advertisers spent £83 million on mobile advertising in 2010, led by the entertainment and media sector, but with spend also being generated by finance, telecoms and consumer goods advertising.
Search spend by year
Paid-search continues to perform strongly with growth of 8% year-on-year on a like-for-like basis to £2,346m, representing 57% of total online spend (61% in 2009).
Despite pressure on the housing, recruitment and automotive markets, online classified advertising bounced back in 2010, recording 9.7% growth on a like-for-like basis to £751m – a share of 18% (19% in 2009).



Video spend by year
Faster broadband has been driving video advertising, with penetration of broadband access in UK internet homes now standing at 98%, according to Kantar Media's Internet Monitor in December 2010.
This has been supported by UKOM data in December, which found that 47% of at home UK internet users access the internet with a connection speed of between 2Mb and 8Mb. Fourteen per cent access online with a connection speed of over 8Mb.


Share of online marketing spend by sector
Consumer goods manufacturers became a top three display spender in the first half of 2010 with 12% share, jumping to 13% in the second half.
The top spender in online display last year was finance with 15.2% share. The figures suggest a welcome recovery to marketing budgets in the sector that felt the global recession and financial meltdown hardest in 2009.
The big financial coporations such as Lloyds TSB, Natwest, Barclays and HSBC have all been promoting products ranging from mortgages and credit cards to loans and savings services.
Together they have helped the finance market overtake entertainment and media's share of marketing spend, which dipped slightly to a 14% last year.
Elkington said: "It may be an indication that financial brands are becoming more confident: they are moving out of recession and they are ready to advertise again."
Share of spend by sector
H2 2009
Share of Display
H2 2010
Share of Display
Telecoms
16%
Finance
15%
Entertainment & media
16%
Entertainment & media
14%
Retail
12%
Consumer goods
13%
Finance
11%
Retail
10%
Consumer goods
10%
Technology
10%
Travel & transport
9%
Telecoms
9%
Technology
7%
Travel & transport
9%
Automotive
7%
Automotive
8%
Property
6%
Business & industrial
6%
Govt & social
4%
Gov & social
2%