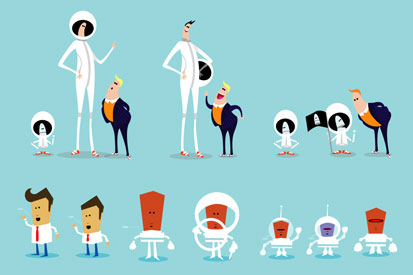 Fiat initially briefed AKQA to devise a small-scale customer loyalty scheme aimed at encouraging drivers around the world to use USB sticks to access data on their journeys. The motor manufacturer had previously developed a way of mapping the engine of the car and providing diagnostics about how it was being driven. Using Fiat's Blue&Me in-car wireless technology, drivers could then send this information to a USB stick so they could access it via their PC. Fiat wanted to leverage this by tapping into the growing consumer desire to reduce CO2 emissions and safeguard the environment.
Pitch
Despite being just seven months into its relationship with Fiat, AKQA, the marque's retained digital agency, had already overhauled the Fiat website, so had a feel for what the car manufacturer was after.
The agency was keen to go beyond the initial brief to develop the manufacturer's concept of the 'connected car' into a mainstream proposition. "And so began ecoDrive," explains James Hilton, executive creative director at AKQA.
"The idea was to use Fiat's in-car technology to analyse how consumers drive and suggest improvements so they could reduce their CO2 emissions, get better fuel economy and look smug at dinner parties," he says.
The concept was presented to Fiat advertising manager Luis Cilimingras, who green-lit the project, and work began almost instantly.
Creative
Due to the complex nature of ecoDrive, AKQA wanted to devise a creative concept that was as simple as possible. The idea was to position ecoDrive as a 'no-brainer' for consumers in terms of the financial and environmental benefits it brings. The challenge was to emphasise that although ecoDrive is a highly technical product that uses algorithms to generate its data, it is a fun thing for consumers to use.
To demonstrate this, the agency created a pair of animated characters, Franco and Merv, to star in an online film explaining the concept. The duo first appeared at the Frankfurt Motorshow in September 2007, where they proved so popular that new characters, including Claudia, were introduced, along with an online community called 'ecoVille' that would be populated by consumers around the world using the ecoDrive technology.
In addition to working on the global digital marketing strategy for the campaign, AKQA was briefed to design and build an online application that could collect detailed driving data from a USB stick and convert it into personalised recommendations on how individuals could improve their driving.
The resulting application analyses a driver's techniques and marks it out of 100, providing that driver with an 'ecoIndex' score. The ecoIndex shows Fiat owners how efficiently they have driven based on factors including acceleration, deceleration, gear changes and speed. Step-by-step tutorials then help drivers boost their score, by showing them how to improve their driving skills using information from specific journeys.
The ecoDrive application also monitors the number of miles driven, CO2 emissions generated and the amount of money that could be saved by driving more efficiently. Users can track their progress over time and set themselves challenges to improve their ecoIndex score.
The project evolved significantly throughout the creative process as the potential of Fiat's in-car telemetry became clear. According to Hilton, producing the script for the online films to explain ecoDrive represented the biggest challenge.
"Making technology simple is, ironically, no simple task," he explains.
Media plan
EcoDrive is at the centre of Fiat's global marketing strategy. An integrated media plan spanning key international territories is currently being drawn up.
The application will be supported by a desktop download, which includes a walk-through demonstration of the application showing how it can be used and highlighting its main benefits.
Launch
Fiat unveiled the beta version of the ecoDrive application at the Paris MotorShow last month (October). The application will be launched in English-, Italian- and French-language versions.
According to AKQA, what initially started as a small brief based on the concept of the 'connected car' over a year ago evolved into ecoDrive - currently the only available technology that can give consumers exact information about how they drive and offer personalised information on how to save fuel and reduce their CO2 emissions.
New versions of ecoDrive are currently being developed with GPS, mobile, music and entertainment modules. "This is a significant advancement in automotive technology," says Cilimingras. "It will shape the way all car manufacturers consider digital in the future."