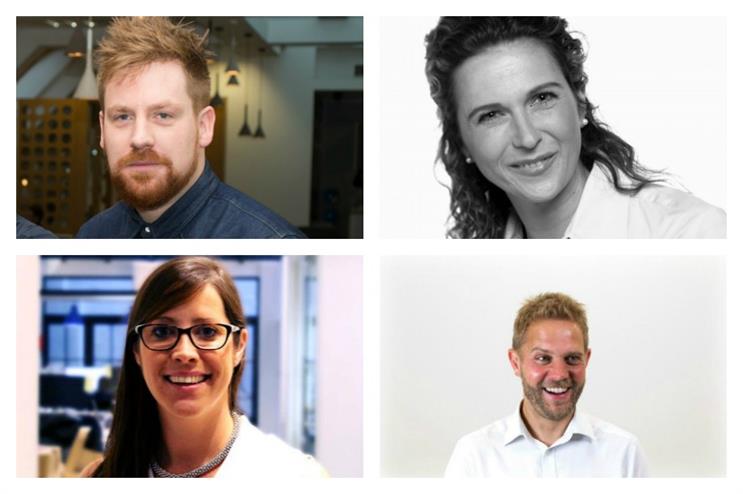 The Institute of Practitioners in Advertising's (IPA) Q1 2017 Bellwether report revealed that event marketing budgets rose +4.9%. However, there is evidence of a slow down, as last quarter's figures showed growth of +12.3%. For a breakdown of the full results, click here.
Industry reaction
Dean Taylor, director of creative strategy at Momentum Worldwide, isn't surprised that experiential budgets have experienced growth for the 13th successive quarter. He said: "At a time when other traditional channels like social media have started to unravel in terms of over inflated metrics and figures, and consumers are seeking digital detox and experiences, it's not surprising to see experiential continuing to grow."
The Bellwether results are a cause for celebration for Alec Braun, creative director of agency Muster. He explained: "These results could be perceived as worrying for the events industry. We've seen a shift for the first part of the year and it is actually a cause for celebration. While more traditional 'event' marketing spend may be slowing down, that is at odds with the briefs, opportunities and projects we are seeing requiring 'live' as an integral part of the wider marketing mix. Brands are hungry to differentiate their marketing spend and we're seeing many more activation-led campaigns that utterly rely on experiential to drive content across the other channels."
Slow down
The start of 2017 has seen a nervousness emerge within the industry, however. Hayley Lawrence, director of events at Brand & Deliver, explained: "There could be many reasons for a slow down but brands could be opting for a 'wait and see' approach to budgets. The start of 2017 has been uncertain for a lot of people and committing to large budgets before companies know the landscape could be seen as risky."
Braun agreed: "There is a nervousness across the marketing industry driven by Brexit, political movements in the US and most recently the call for a snap General Election in the UK. Brands do not want to be seen to be taking unnecessary risks in uncertain times and, thus, are likely to fall back on the more traditional ATL channels like TV and OOH. However, by the end of Q4, we predict brands will be even hungrier to stand out and we fully expect a rise in brave live event campaigns that drive real and tangible conversations."
Lawrence believes it is too soon to predict if the current political situation will have a major impact on the industry long-term. "It's too early to truly predict, however in my experience, when there's turmoil and uncertainty in the world, clever brands emphasise their humanity to engage with people. Look at how many companies highlighted their long, dependable history during the chaotic 2008 financial crisis. Event marketing is a smart way of bringing people together."
For Taylor, cautiousness among marketers is not related to politics. "Brands are consistently coming under more scrutiny. Consumers have more power than ever, which in-turn means physical activations now carry more risk. Bigger stunts have more potential to go wrong, and therefore marketers are considering it more carefully than before.
"There is also a lack of tools to clearly measure the impact of experiential marketing. Being able to prove the ROI should be a focus for the industry. "
Future outlook
Looking to the future, Claudia Stephenson, VP, business development of FreemanXP EMEA, said: "I don't see the brand experience industry slowing down anytime soon – in fact I predict it will continue to grow, prosper and evolve, especially as new event measurement tactics come to the fore."
New legislation will be a challenge, however. Taylor said: "The impact of legislations around hospitality and also a changing age profile and demographic in the C Suite is likely to impact traditional sponsorship activation and hospitality budgets."
Braun remains positive. He added: "Outside of global political uncertainty, we're seeing a shift in the live event space driven by innovation and specifically the Internet of Things. As devices, vehicles, venues and commodities become ever more intuitive the basic human need for stimulation will drive a visible surge in event marketing."
For your daily hit of news from the brand experience community, weekly brand updates or your monthly trend download, register and subscribe to Event and our bulletins.
Follow @alison_ledger