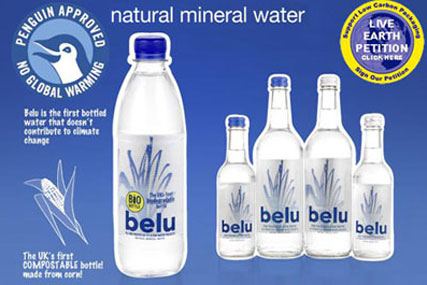 The brand, which does not currently retain an ad agency, has already contacted agencies to invite them to pitch for the business.
Belu was launched by the environmentalists Ben Goldsmith and Gordon Roddick in 2004, and was the first supplier of bottled water to donate all of its net profits to water projects in Africa and India.
Last year, the company launched the UK's first biodegradable plastic bottle made from corn. The bottle can be composted back to soil in eight weeks, which is one million times faster than normal plastic bottles.
The water brand also uses bottle caps that are PVC free to prevent phthalates getting into the water in the bottle and has developed a 500ml container made from 50 per cent recycled plastic that is 100 per cent recyclable.