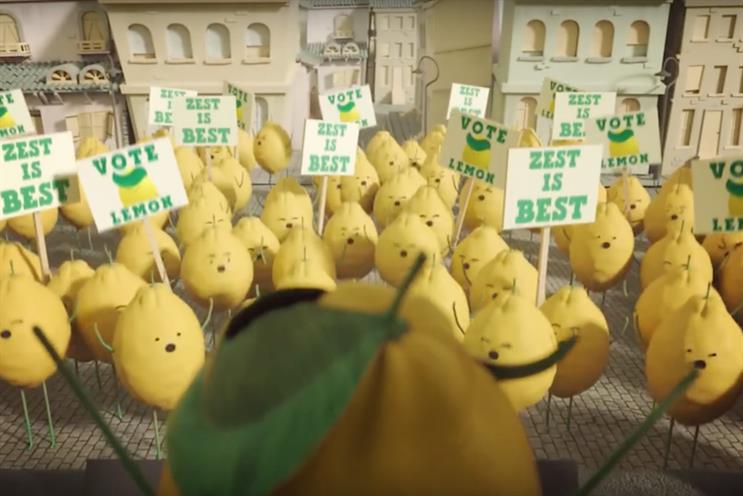 The allegorical film was created by Nice and Serious. It starts with a lemon with a combover, which viewers will recognise as Donald Trump, addressing a rally of his fellow fruit.
A lone cherry waving a sign reading "We taste sweeter together" is singled out and booed. Further scenes show lemons intimidating other fruit in different situations, before the ad takes a brighter turn when the cherry encounters a friendly lemon on a park bench.
The company has explained its motivations for releasing the ad with a mini-essay on its website, which starts: "Here at Ben & Jerry's we're concerned that the dominant message we see in society today is one of division."