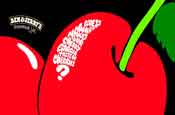 Ben & Jerry's is on the hunt for a UK creative agency to handle its advertising across key European markets.
The Unilever-owned brand of ice-cream, which has its European HQ in Windsor, has approached a number of London agencies about the task.
The remit is thought to involve the creation of market-specific advertising for areas where the ice-cream has a European presence, including Belgium, Finland, Germany, Ireland, Sweden, Switzerland and the Netherlands.
Fallon, which handles the Ben & Jerry's £2 million UK creative account, is understood to be unaffected by the review. But it is thought not to be involved in the pitch for the other European markets.
Ben & Jerry's, founded in 1980 by Ben Cohen and Jerry Greenfield, has tended to bypass TV advertising in favour of cinema, outdoor and live events, which are aimed at 18- to 35-year-olds; Sundae, its summer music festival, will return for a third year in July.
Media is handled by MindShare as part of Unilever's consolidation of its pan-European media business.
Earlier this year, Ben & Jerry's appointed Cake to manage its live events and company initiatives such as the "Free Cone Day".
The search for a creative agency comes at a time of increased competition in the premium ice-cream market. In January, its rival Haagen-Dazs launched the search for a digital agency to defend its market share against Ben & Jerry's and Green & Black's.
Ben & Jerry's was not available to comment on the search.