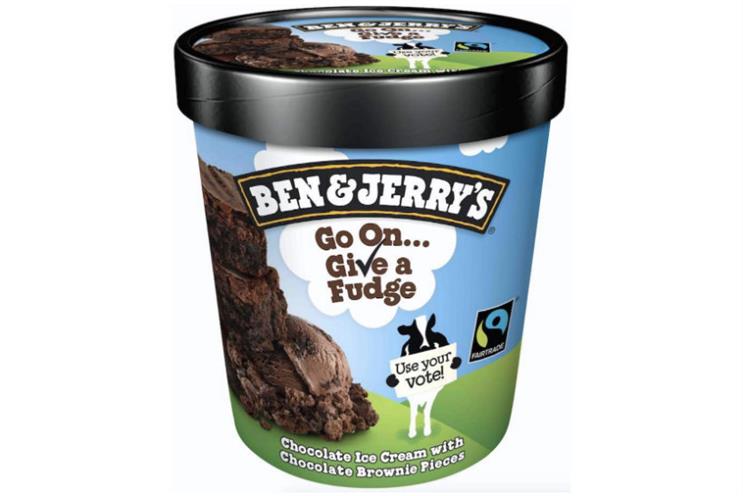 The Unilever-owned ice-cream brand is embarking on a sampling tour of the UK capital, promoting its Chocolate Fudge Brownie flavour, which has been renamed Give a Fudge for the run-up to May's mayoral election.
Ben & Jerry's will use the campaign to highlight that only one-in-five eligible Londoners are currently correctly registered to vote.
Throughout March and April, Ben & Jerry's representatives will target groups containing a high proportion of disaffected young people, visiting colleges and giving them free scoops of ice-cream while disseminating the campaign message.
The tour will concentrate on those London boroughs, including Hackney and Lambeth, that were most affected by voter registration changes brought in last year - which led to 329,000 people falling off the electoral register.
The Ben & Jerry's team created a campaign site that drives home the campaign message and explains how consumers can register to vote; while a separate site shares the findings of Ben & Jerry's and Hope Not Hate's research into how young Londoners are not engaging with democratic process.
Ed Shepherd, Ben & Jerry's social mission manager, said: "At Ben & Jerry's we believe that democracy only works when it works for everyone. We need a democracy where all voices are heard, and we can all have a fair and equal say over the decisions that affect our capital.
"That's why we're teaming up with Hope Not Hate to launch the 'Don't Get Frozen Out' campaign, calling on all Londoners to register to vote and make sure their voice is counted in the May polls."