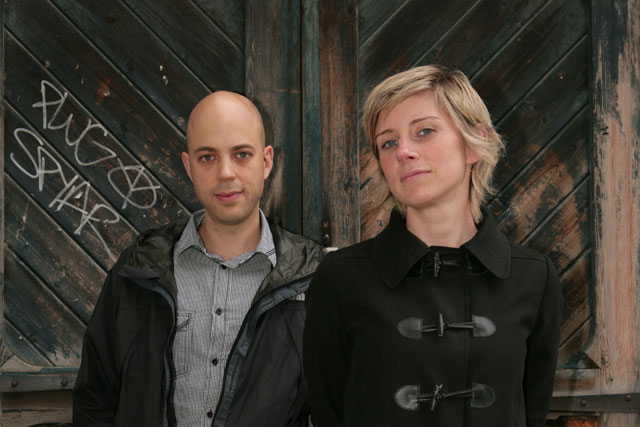 Names: Ben Tollett, Emer Stamp

Jobs: Joint creative directors, Adam & Eve
The reason we got into advertising was ... free lunches. If you're offering, here's our number: (020) 3077 1027.
The campaign we're most proud of working on is ... John Lewis, definitely. Closely followed by our campaigns for Millets, Harrods and Harvey Nichols.
And the campaign we pretend we weren't responsible for is ... "Alan Whicker's commemorative knickers". A range of cotton/polyester underpants emblazoned with the face of our favourite celebrity travel presenter.
Our favourite campaign created by someone else is ... it has to be that Italian lingerie ad. The one where you follow a woman on a journey through her life, set to a Billy Joel track. Loved it from the moment we saw it. Felt like we could have written it ourselves.
The best moments of our career so far were ... watching our young teams win their first awards.
While the most embarrassing moment was ... Ben falling off the back of the stage at a travel awards show. In all his best clobber.
The best celebrity we've worked with on a campaign is ... Alan Whicker. And to think we buried him up to his waist in sand, attached light bulbs to his moustache and locked him in a desk drawer.
The person we'd most like to work with in the industry is ... it'd be tough to beat all the lovely, talented Adams & Eves we're working with now.
The person who's had the biggest influence on our career is ... Tim Delaney. He gave us our first job together. We've been friends ever since.
The best piece of advice we've received during our career is ... "When you've learnt everything an agency can teach you, leave the agency." Thank you, Sean Thompson.
In ten years' time, we'll still be ... happily bickering about creative ideas, type sizes, edits, music briefs, layouts and Em's latest choice of hair colour.