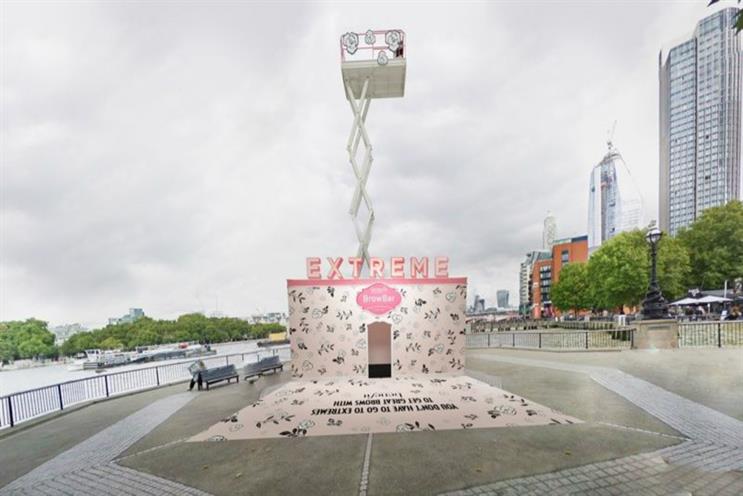 Its travelling Brow Bar concept - launched last year as a brow bar on wheels, toured the UK for three months, with the activation delivered by agency The Persuaders.
This year's version has been given an "extreme" twist. It will hover 65ft in the air over the River Thames in London. Visitors will receive a complimentary brow service or style, alongside £100 in brow products for braving the service.
The activation is taking place on 10 April at Observation Point on London's Southbank. Drop-in appointments will be available on a first-come, first-served basis.